Celebs Sendin' Twitpics...
Oct 23 | by Natasha
Here's our  latest roundup of TwitPics and Tweets from your fave celeb Twitter-ers: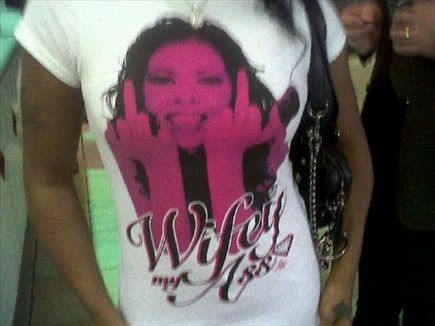 Cutie
Toya Carter
wanted everybody to see her ~classy~new t-shirt she just bought from
Kandi Burruss
' brand new ATL boutique Tags.  Fun-ny.  Toya also Tweeted about her disgust with her ex-hubby
Lil Wayne
's fairweather friends:
"I swear I hate fake n***as," she tweeted minutes after news of the verdict spread across the internet. "When s**t all good, everybody around, but when u down, nobody wants to b around… pray for Wayne y'all."
Toya
's usually a really sweet and positive person on Twitter so homegirl must have really gotten pissy.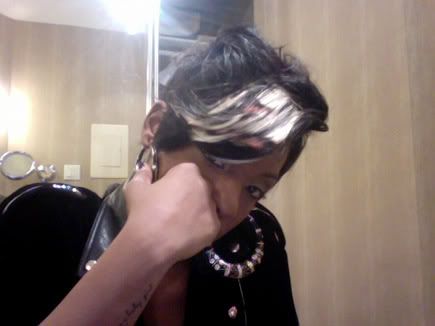 Dawn
of
Dirty Money
(formerly of
Danity Kane
) posted her brand new leopard highlighted bang.  Interesting...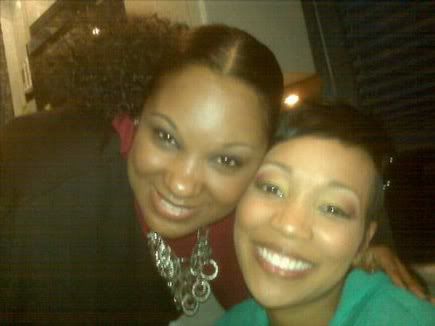 And
Mia X
and
Monica
Twitpic'd themselves on the way to Southern University's homecoming in Baton Rouge.  Cute. More when you read the rest...
James' airport Twitpic
Meanwhile, Toya's NFL baller boo
James Hardy
expressed his love for her via a Tweet. Apparently a Love Tweet is better than love diamonds these days. He said:
That's y u my lady @antoniacarter. I've must of been doing something right all these yrs 4 u to b sent to me and as u can c I needed u also
Awww.  And he posted a pic of him sitting in freezing water for his pre-practice therapy yesterday morning: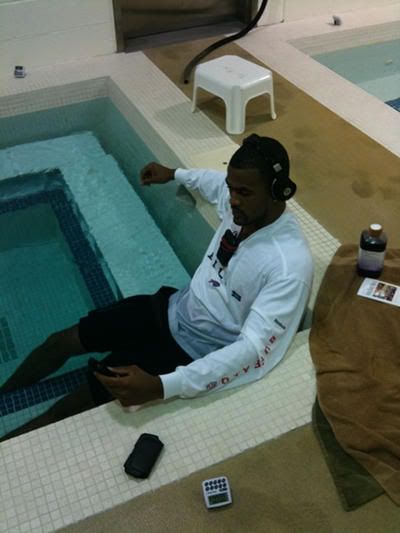 Ouch.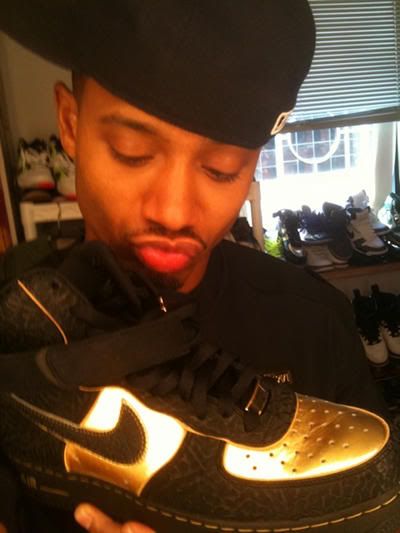 Terrence J
showed off his brand new gold and black sneakers.  The self-proclaimed sneaker fiend even stashes them on his window sill I see... Dawn posted pics of her and
Kaleena
getting in Dirty Money practice in the studio: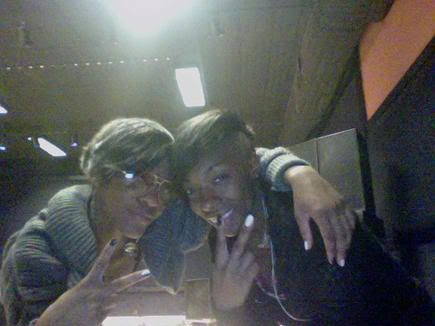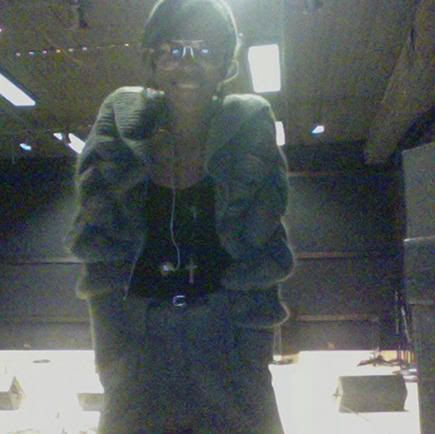 Cute jacket.  The crew--including
Diddy
--is in Rio this weekend performing.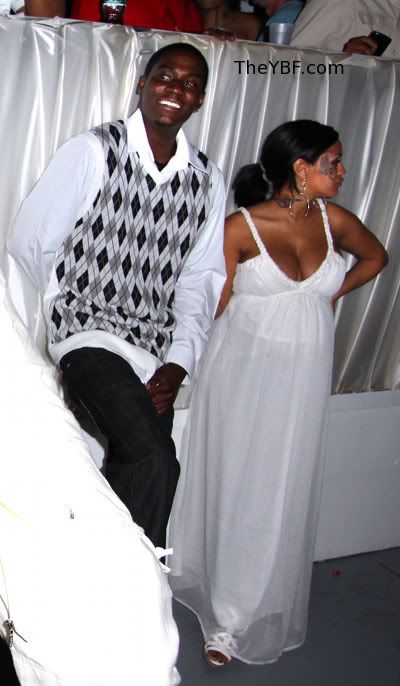 And your fave
Ray-J
reject
Monica "Danger" Leon
Tweeted who her baby's daddy is once and for all:
I want to dispel any more rumors my daughters father is Gabriel Cannon NOT RAY J
It is indeed Nick Cannon's brother.  So there you have it...