FOOLYWANG MATERIAL: Frankie's BET Hip Hop Awards Red Carpet Look
Oct 11 | by Natasha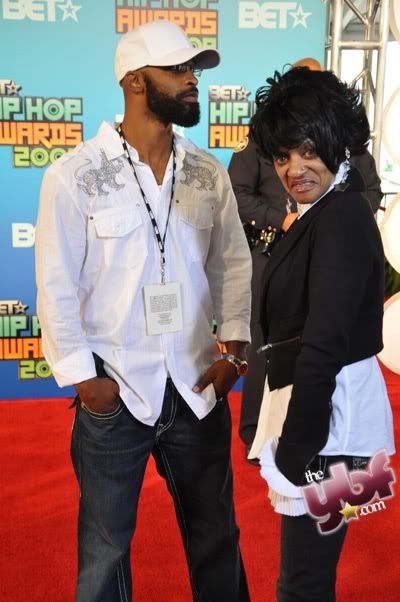 Just when we thought that "Frankie" tattoo
Keyshia Cole
's mama's ex-boyfriend got was bad...
Frankie
keeps the foolishness coming.  Your fave BET mom popped up on tonight's BET Hip Hop Awards red carpet with her "Godson".  And after she forced the YBF correspondents to listen to him sing (yall know everybody in that family is trying to get a deal), he turned around to show off this ish: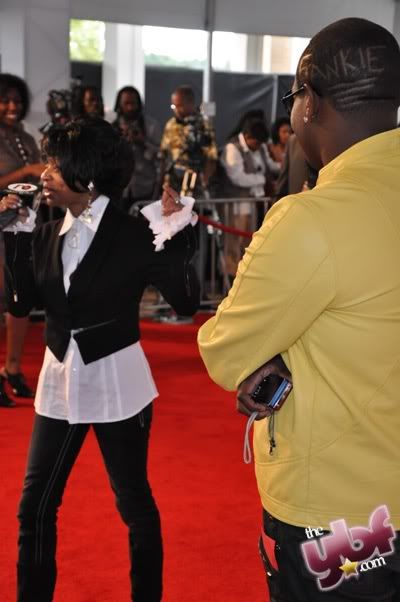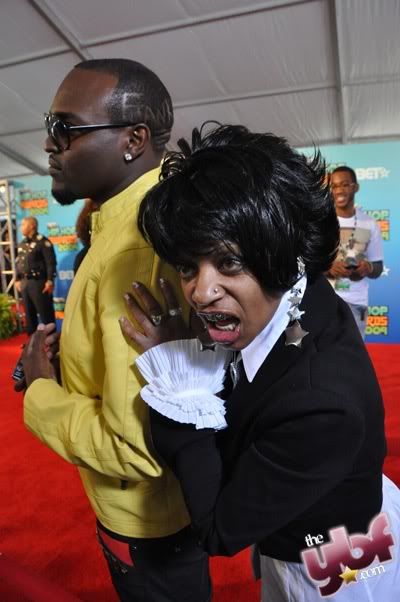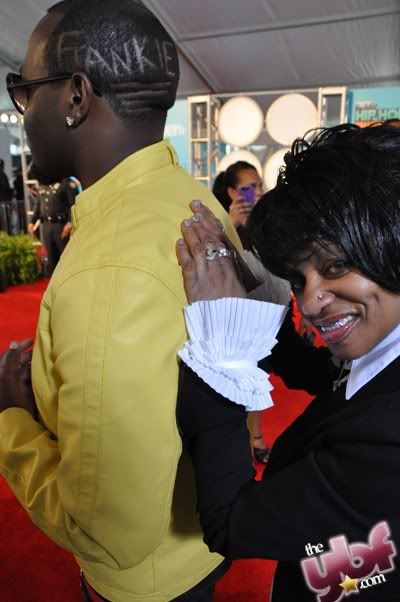 And yes, that is a whole "iced out" grill in homegirl's mouth.  When will it end??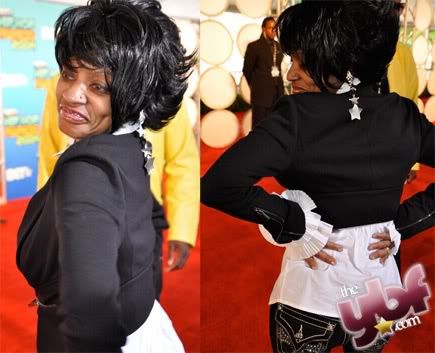 Sidebar: Whoever's 1991 wardrobe stash Frankie repeatedly raids needs to be called out.  I blame you.
Stay tuned for our complete red carpet recap...