Love And The City
Sep 12 | by Natasha
Kanye
,
Amber,
and her white contacts made their way to the SwaggMedia's Persona Magazine Launch that Amber was hosting with Russell Simmons the other night at The Griffin in NYC: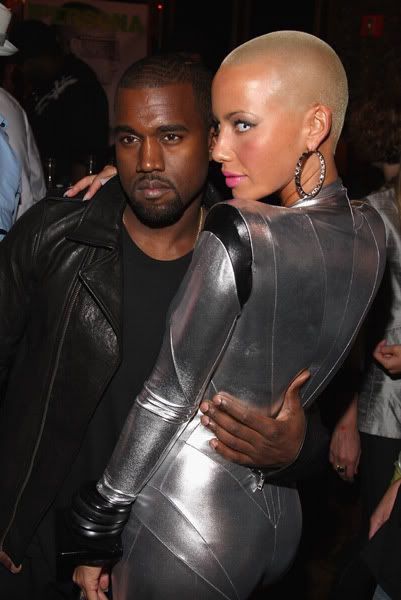 And got all boo'd up for the cameras. Word has it model
Jessica White
and actor
Sean Penn
are a new item:
They were spotted hopping out their car together to hit up some fashion event last night. Interesting....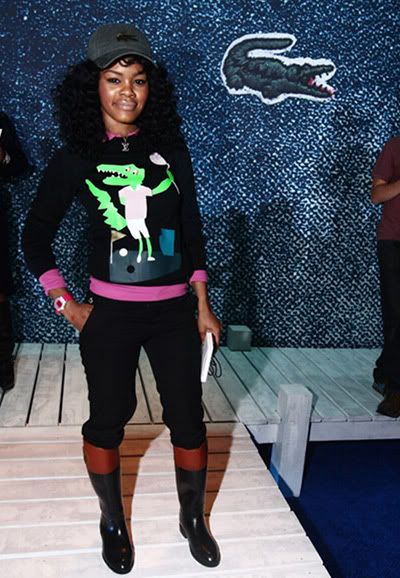 And while we're on fashion,
Teyana T.
was spotted at the Lacoste show this morning rocking the designer
head to toe
.  Her boots are Tory Burch. More pics when you read the rest....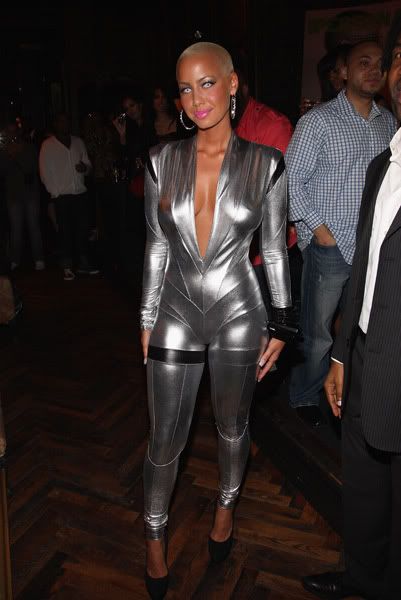 I feel like a space invasion is about to go down and their method of attack is spandex and lipgloss.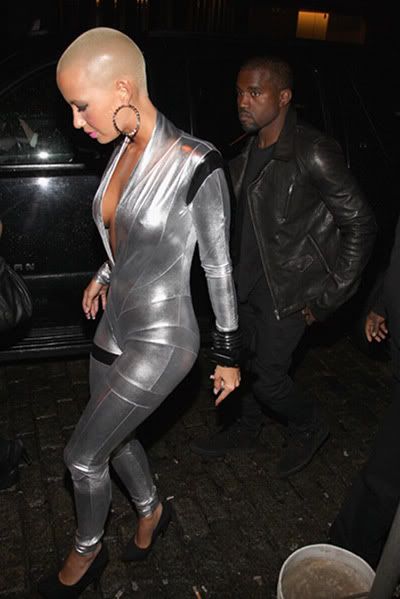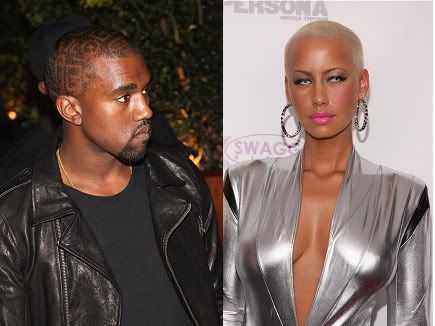 Also at the party:
WTF
Melody Thornton
?  When following every trend of the season--at the same time--goes wrong....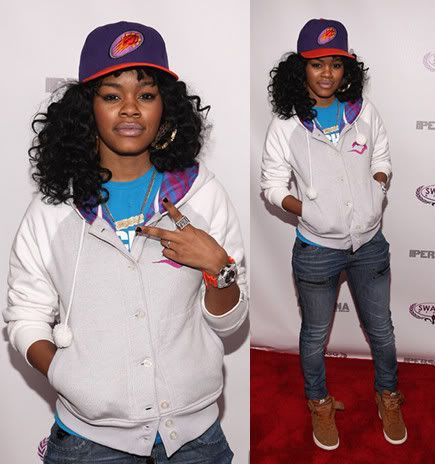 And Teyana stopped by there as well.
Rachel Roy
was spotted at the
Rachel Zoe
bing party last night.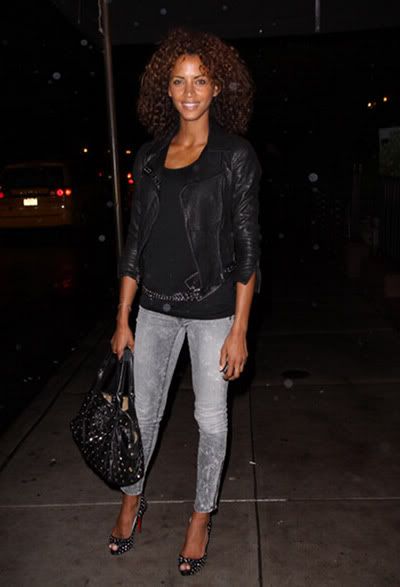 Model Noemie Lenoir was spotted out last night on the NYC streets.
And both Teyana and
Corbin Bleu
kicked it front row at Lacoste.  Fun times for all I'm sure...
Photogs: Wargo/Von Holden/Lovekin