Chilli's Got No Love For Usher+Soulja Boy Gets Love+Lil Kim Gives Love
Sep 08 | by Natasha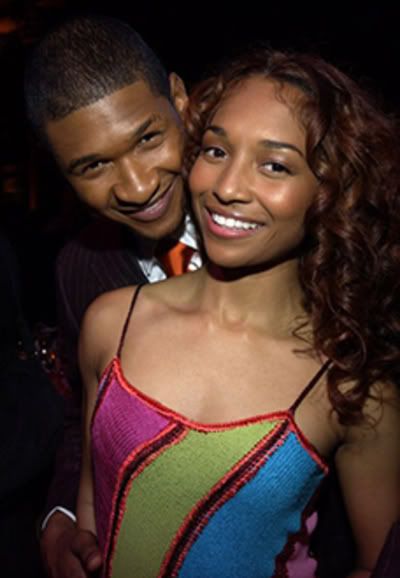 Chilli just did an interview with Essence.com. And of course, they asked her about her new dating reality show on VH1 and about getting back with Usher. I mean, he is single now:
ESSENCE.COM: Miss Chilli, you are on the prowl! How did you end up with a dating reality show?
CHILLI: Our producer from TLC's show "R U the Girl?" was fascinated by my outlook on men and thought I was too picky. Years later we developed a show to help me find someone. I was very clear it couldn't be your typical dating show. I'm very picky and all women should be. I want to encourage women to fight for what it is you really want, and stand by that. Otherwise you will have a lot of heartbreak or will be left unfulfilled. When you bring a lot to the table, you can't be with someone who is half-stepping.
ESSENCE.COM: Now, many of your fans already have the perfect guy picked for you, your ex Usher. Any chance for a reconciliation?
CHILLI: (Laughs.) I don't know. You never know. Only the good Lord knows that. If it's meant for us to stay apart, we will, and if it's meant to be the other way, somehow in the future it may happen.
ESSENCE.COM: You also have a son. How has being a mom impacted your dating life?
CHILLI: I would never get serious with anyone who had a problem with kids. I don't like when women are dating and they present every guy they are dating as a boyfriend around the kids. When you are a great mom, it's hard to not bring someone you are dating around your kid, but you don't display affection in front of them. "This is mommy's friend," and that's so your kids aren't confused and develop bad habits.
Chilli's also been dating NFL baller Larry Johnson, so I'm not totally convinced this show is all that real. But are any of them?
Oh look. Lil Kim decided to do a show in a club for Gay Pride weekend in Atlanta this weekend: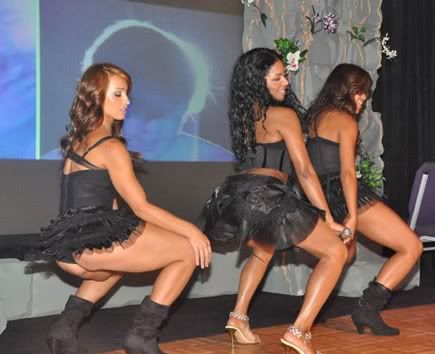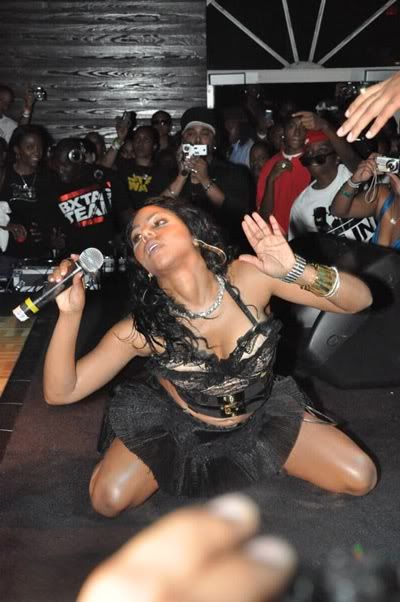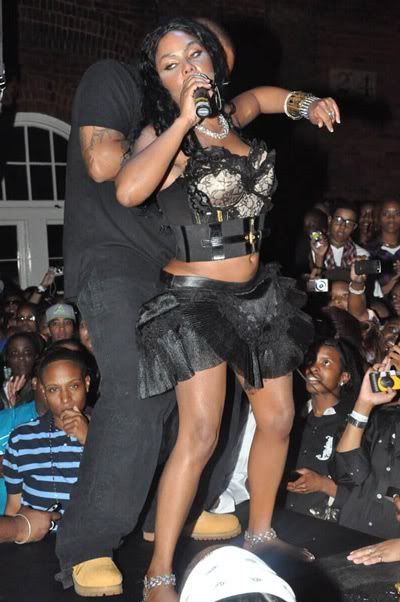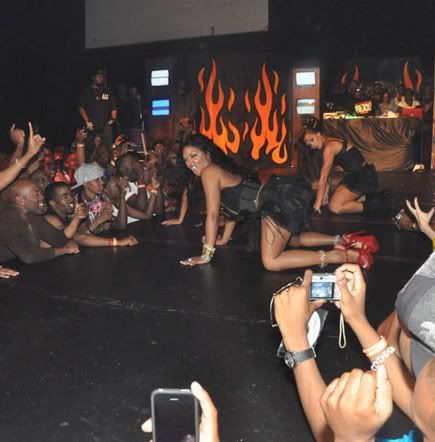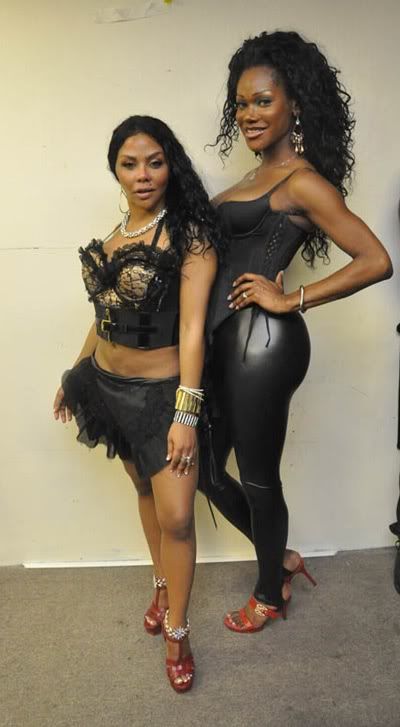 *blank stare*
News on Soulja Boy when you read the rest....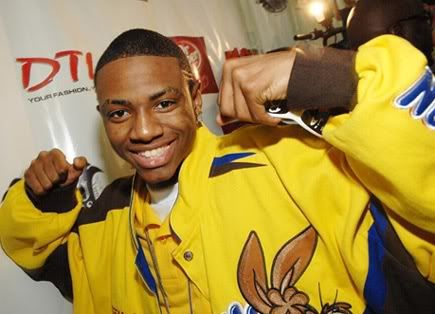 Soulja Boy catches a lot of hate. But now Snoop, 50, and Kanye are offering him some love:

"N*ggas was always hatin' on a n*gga when he come out," Snoop said in a video. "They hate on everybody. But when you see a n*gga really know what he doing and it's your craft and you come hit after hit after hit, n*gga can't do nothing but say 'Man, I'm sorry for hating on you, you'se a real n*gga. You hear to stay.' Soulja Boy, we come from two different worlds, we different generations and what not, but we come together right now to unite and show love -- I apologize for all the hate that I had towards Soulja Boy, towards what he was doing in the beginning of his career -- as a man, what I understand what this man is and what else he's doing and how he's doing what he's doing, I support him, wrap my arms around him and love him. And I give him the same love I give my family members. So it's all about bridging the gap and showing love."
Well that was nice of him....I think. Meanwhile, 50 Cent says he's got to respect Soulja Boy for making organized dance music that the kids love. And how he keeps making hit after hit. And Kanye West reportedly is having Soulja produce beats for a track on his next album. Nice.