FOOLYWANG MATERIAL: Birthday Girl Frankie Is Back At It
Jul 22 | by Natasha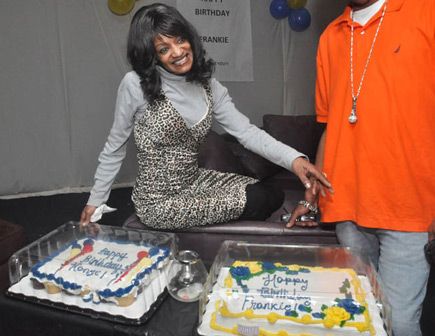 Oh
Frankie
. 
Keyshia Cole
's mama Frankie had a birthday party (we can't figure out if she turned 50 or 60) the other night at Traxx in Atlanta.  And photog Freddy O captured the foolywang material we've come to expect from Frankie and fam: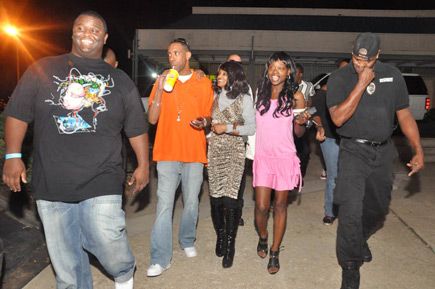 It is summer time...in Atlanta...and damn near 200 degrees outside and this is what Frankie decides to wear into an even more hot as armpits club?  A thick ass turtleneck underneath a animal print dress, tights, and knee high boots?  WHY...WHY I say?
Who went to Kinko's to print this birthday sign off minutes before?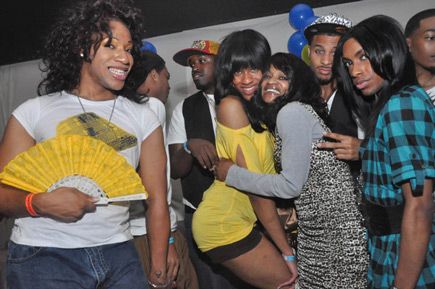 Why am i always trying to guess how many actual women are in the picture when the topic is about Frankie?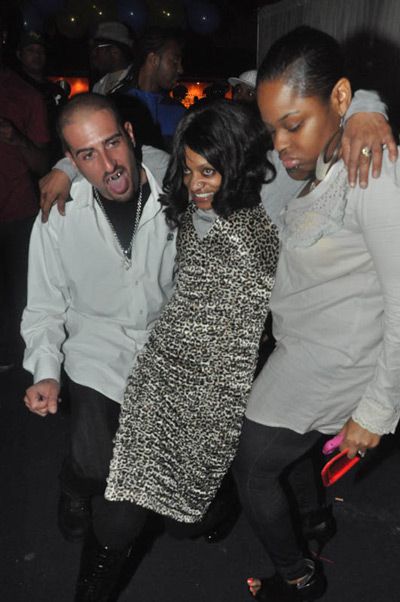 And I see her other daughter and random men weren't monitoring Frankie's white stuff/alcohol intake that night.  Surprise surprise. More pics when you read the rest...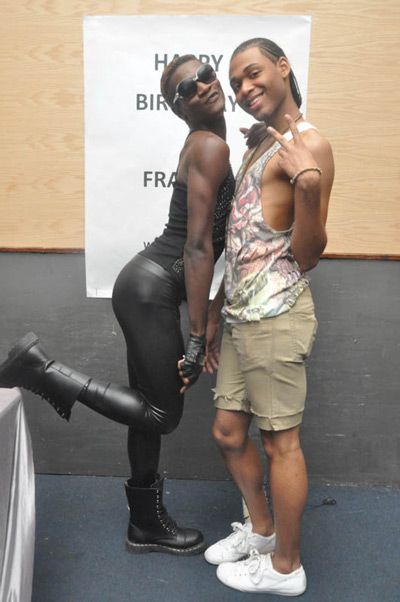 What in the tangalicious combat boot hell is going on here?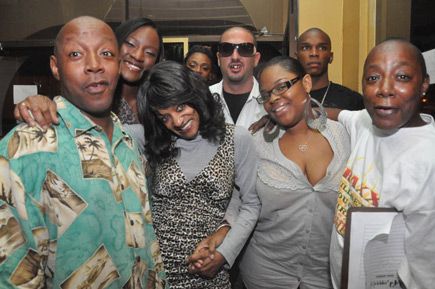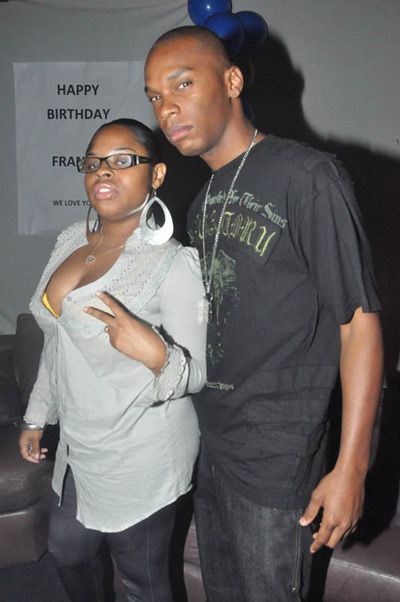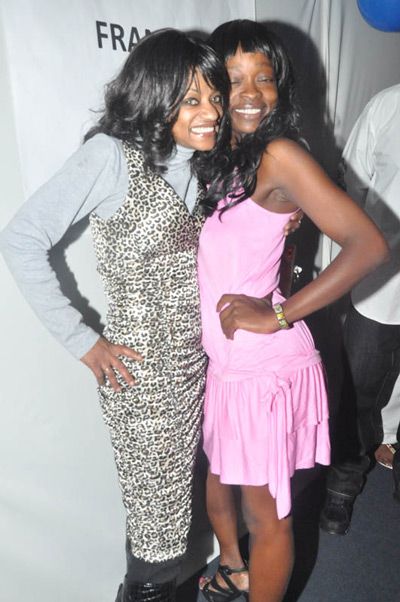 Frankie's fam was there but no
LaMon
in sight.  So much for that tatt.  Keyshia's been staying far away as well these days too.  Can we really blame her?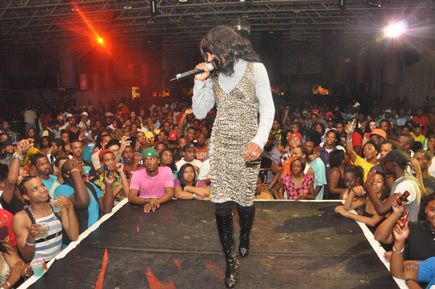 Wow.  I see the number of  folks who co-sign on this foolishness is thick.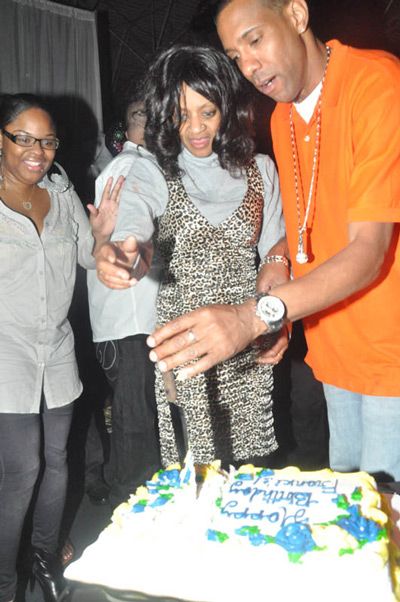 This fam must love to smear cake on peoples' faces.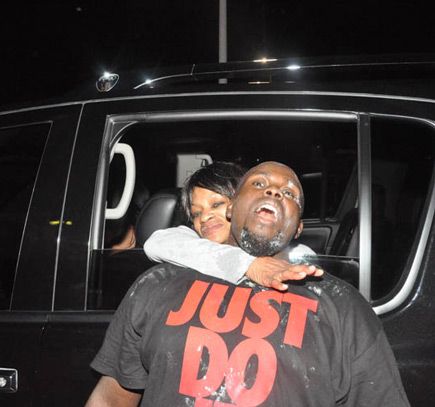 At least they looked like fun times were had by all.  Or something like that...
Photog: Freddy O