Celebs Hit The ASCAP Awards & Remember Michael Jackon
Jun 27 | by Natasha
The 22nd Annual ASCAP Rhythm and Soul Music Awards went down at the Beverly Hilton last night. And even though it was a night of celebrating the current stars of songwriting, Michael Jackson was still on everyone's mind: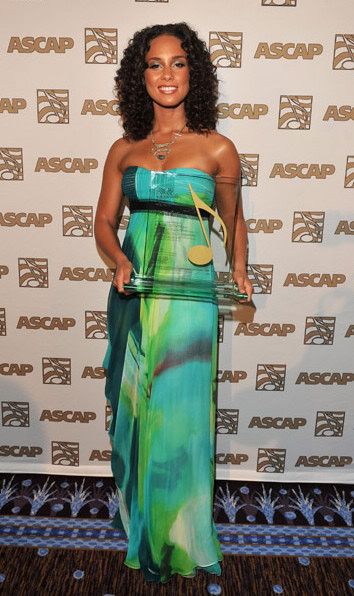 Winner
Alicia Keys
thanked Jackson for breaking "all the rules" and "inspir[ing] us all to hopefully break the rules, because we have to break the rules in order to reap the benefits."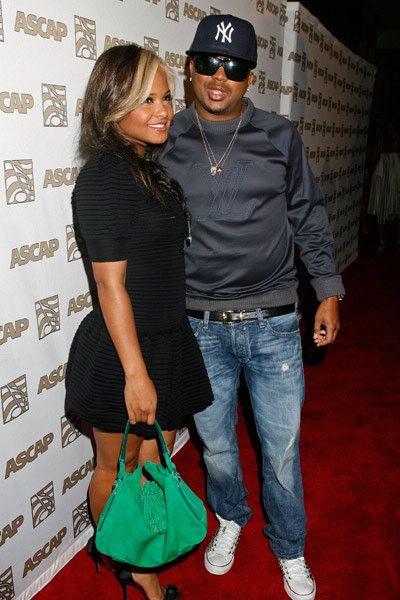 The Dream
was there to accept an award and of course his fiance
Christina Milian
came along.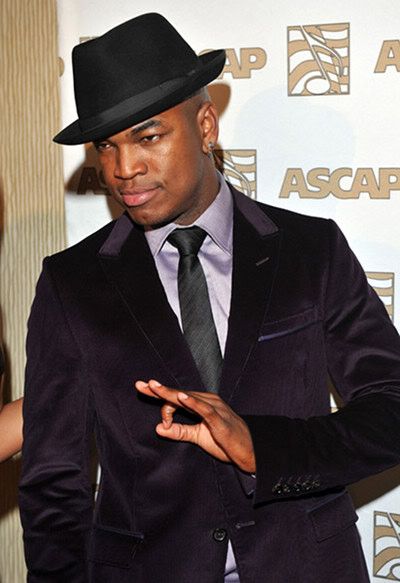 And
Ne-Yo
was there as well. At
Beyonce
's Philly concert last night, she belted out a tribute for Michael and sang "I Can't Help It." She told the crowd that Michael Jackson is the reason why she's here.  And she studied this song constantly:
Check the video. More pics from the Awards when you read the rest...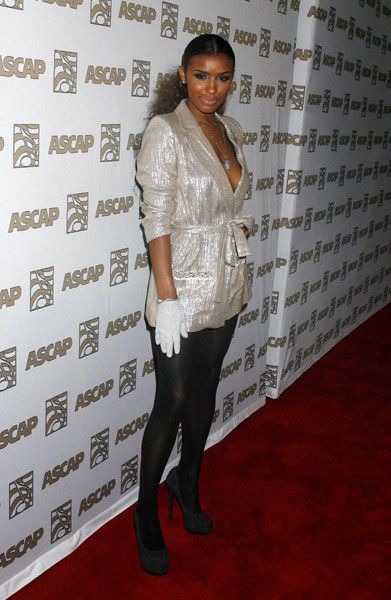 Pussycat Doll Melody Thornton came out and rocked her white glove.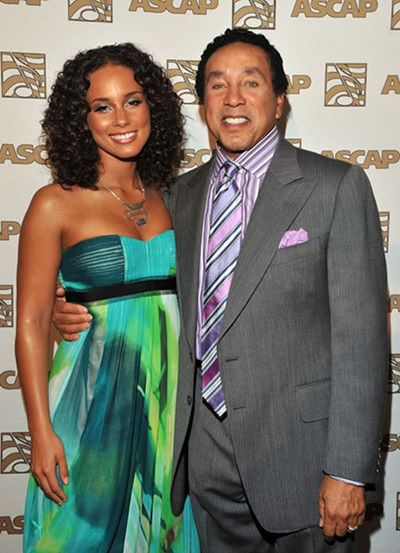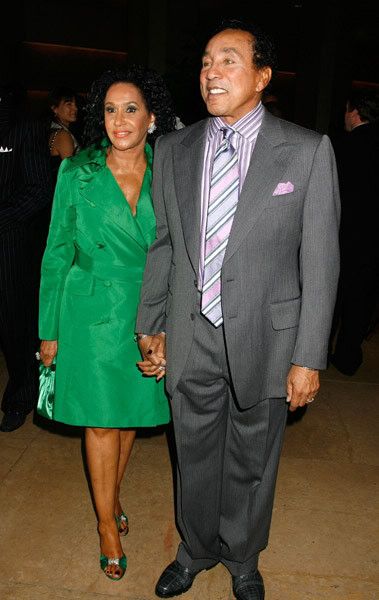 Smokey Robinson
was there with his wife.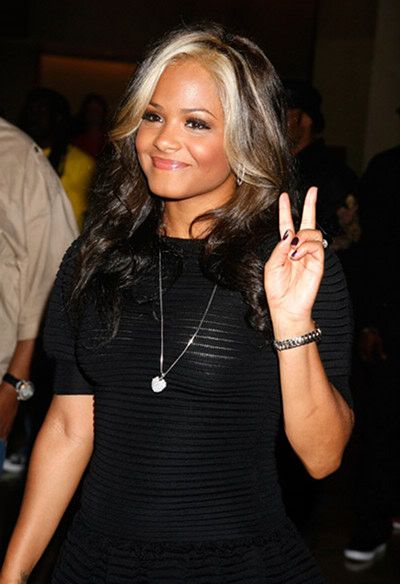 Christina  just may have to get put on Preggers Watch.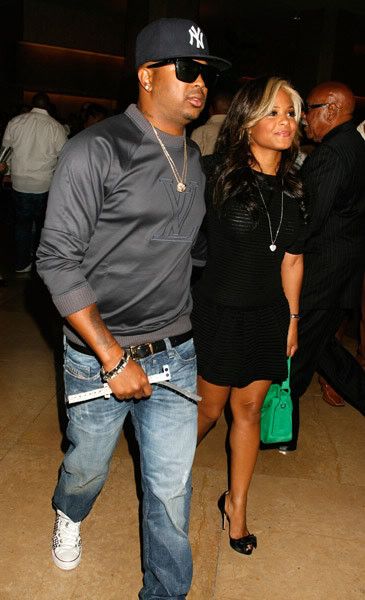 Cute look for her nonetheless.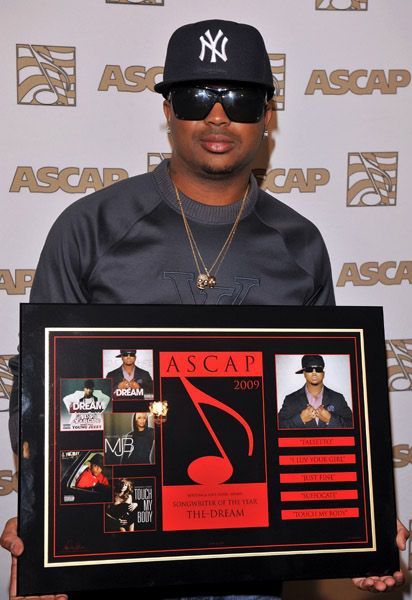 The Dream picked up an award.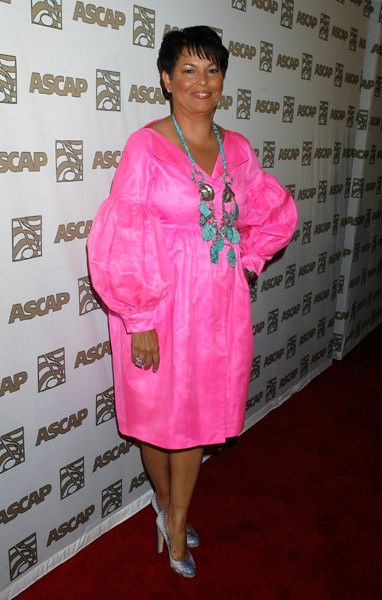 Debra Lee
was there in this pink dress that I'm not loving at all.
Ashford and Simpson were in that piece.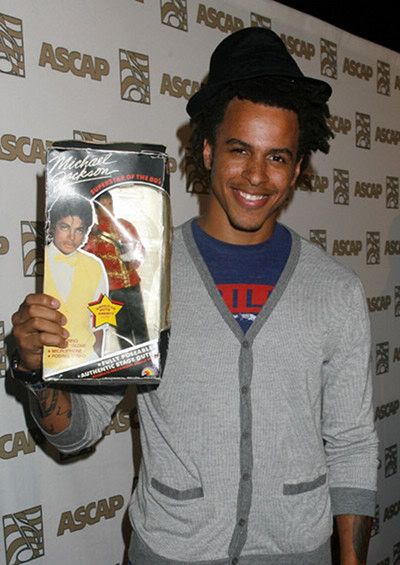 Steph Jones broke out his Michael doll for the red carpet.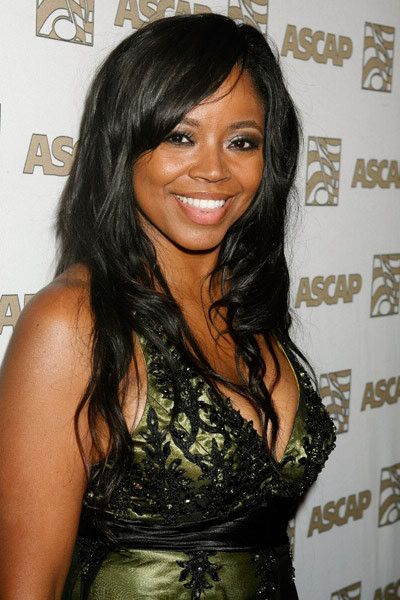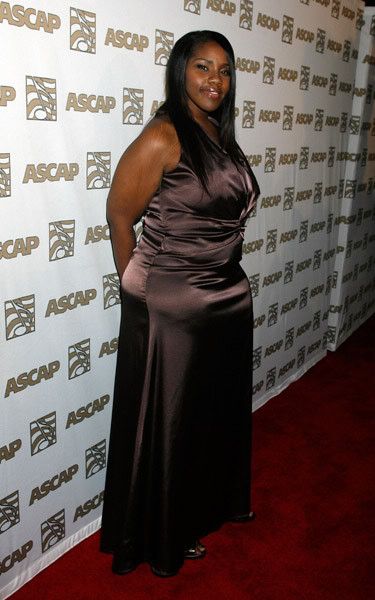 And Shanice and Kelly Price made an appearance. Here's what the stars had to say in remembrance of MJ at last night's event:
Berry Gordy:
"At home last night, I was looking at some of my old pictures with him, from the early rehearsals to ones with he and my son on the baseball field as we played our weekly Gordy-Jackson baseball games," he said. "For the world, Michael's legacy will always be his music and his artistry. But for me it will be so much more. The memories of watching of watching him grow from a mere 9-year-old kid with boundless determination and talent to become perhaps the greatest entertainer of all time – it is a bittersweet moment."
Alicia Keys:
"I did meet him one time, and it was amazing. "He was just an awesome dad, great with his kids. His kids were so smart and attentive. They were there in the conversation as well. We had a great time. We threw around paper airplanes his son was making – like these really cool ones that were just brilliant. It was just beautiful to meet him. I'm glad I got the chance."
Wyclef Jean
: "He came to see me at the studio and he spent a whole hour with me," Wyclef Jean said. "We talked Haiti, we talked about Jamaica and we talked about music, and that was one of the greatest times ever in my life"
Smokey Robinson
: "He was 10 years old, and he had just come to Motown, and [Motown artist and Jackson 5 mentor] Bobby Taylor and I used to take Michael to the golf course with us. He would ride around in the cart with us and critique our golf game, and when we'd hit a bad shot, he'd laugh. I was absolutely flabbergasted when I saw how talented he was when he was 10 years old. He was 10, but he was 30! He sang like he was 30, he danced like he was 30. He was awesome."
Photogs: Cohen/Mayer