Don't Stop The Music: Musical Tributes To Michael Jackson
Jun 27 | by Natasha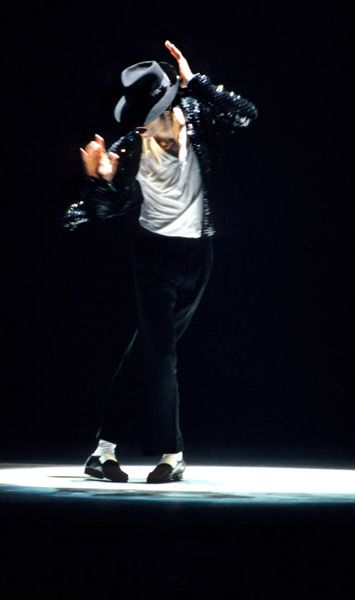 Check out this
Michael Jackson
tribute track just put together by
The Game, Diddy, Mario Winans, Polow Da Don, Boyz II Men, Chris Brown,
and Usher. It's called "Better On The Other Side": [audio:tribute.mp3]
BET Exec
Stephen Hill
says that this weekend's awards will be heavily focused on Michael Jackson and his legacy:
"This will be a show heavy on Michael Jackson's memory. I think what you're going to find is that acceptance speeches for awards will have nothing to do about the artists themselves, but about the influence that Michael Jackson had on them," Hill said Thursday in a phone interview from Los Angeles.
"A show like this takes a good six months to put together, so when something happens three days before, it's going to be done fueled by emotions," he said.
Hill said many of the celebrities who will appear on the show — including Beyonce, Wyclef Jean, Maxwell and Ne-Yo — contacted BET to see how they could help prepare a tribute.
"Within minutes after its happening, we had calls from different artists — all asking what can they do" and how could they pay tribute to Jackson, he said.
The NAACP issued the following statement in response to the death of Michael Jackson:
"Michael Jackson's dedication to humanitarian issues, including helping to raise untold millions of dollars to alleviate poverty and hunger, showed us that he understood how to use his fame to advocate for equality and freedom worldwide. Michael's compassion and vision for a better world, which he so clearly expressed in his music, will be part of his ongoing legacy," stated NAACP President and CEO Benjamin Todd Jealous. In the African American tradition of the great song and dance men Michael's incomparable, talent and creativity influenced music, dance and culture for decades. His love of soul, rhythm and blues, and rock & roll, all performed with his innovative unique style captured the hearts and imagination of generations of fans. "NAACP Image Award winning, international superstar, Michael Jackson was a musical artist rooted in the proud tradition of black American music. His career — from the working-class neighborhoods of Gary, Indiana, to the heights of the entertainment industry — is a classic example of the American Dream. Michael Jackson, and the talented Jackson family, represented pride and promise to generations of Americans and people around the globe," concluded Jealous.
The coroner has reported that there is no indication of foul play. They cannot determine cause of death until toxicology reports come back.