Afternoon Tidbits
Apr 27 | by Natasha
Wesley Snipes
was spotted out and about over the weekend in this get up:
If you're trying to hide from the feds Wes, this ish is just not going to cut it.  Looking like a bellman for Motel 6.  I know you have some movies in the works so let's try to spruce this up a bit.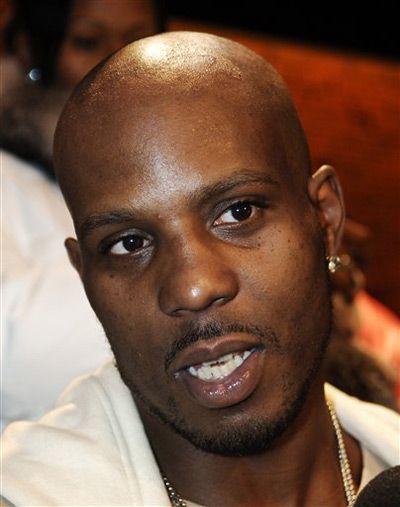 Speaking of X,
DMX
is reportedly going to be on the new season of Celebrity Rehab with Dr. Drew".  He's going to be making some serious cash by appearing on the show post-jail sentence.  I am so watching that ish.  Y'all know a DMX barking break down will be must see TV. More ish when you read the rest...
Anybody else excited that
Teddy Riley
says
Blackstreet
and
Guy
are re-uniting? 
*dusting off my albums from the 90's*
Teddy confirmed the rumors over the weekend at a conference in Atlanta that both groups will be producing new material very soon.  Viiiiibe....
And
Xzibit
has gotten himself into some serious money problems.  Sources report he owes over $21,000 in back mortgage payments and an additional $500,000 in back taxes.  Damn!  There's a lien of $296,355 filed on him by the IRS.  I guess that "Pimp My Ride" money and movie money got spent extra quick.  This is all in addition to his L.A. mansion being under foreclosure threat.  Our source who knows him quite well confirms this story definitely has some truth to it as he's "horrible with his money".  Weirdly,
he's offering
a ton of money to his twitter followers:
He will be giving away $10,000 to his Twitter followers. Specifically $5k will go to his 500,000th follower and the other $5k will be awarded to some other follower chosen at random. The money is being offered to boost his following because as Vibe points out, he's only has around 9,000 followers.
I'm not an accountant, but um...