Afternoon Tidbits: Is J-Hud Preggers?+Jamie Foxx Blames Lawsuit On The Alcohol+Mike Tyson Talks Chrihannagate
Apr 22 | by Natasha
Word has it
Jennifer Hudson
is pregnant.  She's been looking like she's sporting a suspicious belly bump lately.  And "sources" close to her and her fiance
David
are confirming to
media sources like
Essence
that they are indeed expecting.  But Jenny's manager and publicist deny it. Hmmm.  David is reportedly off training to be a pro wrestler while Jennifer has a pretty hectic concert and tour schedule for the next few months.  Time will tell.  But she's officially on Preggers Watch...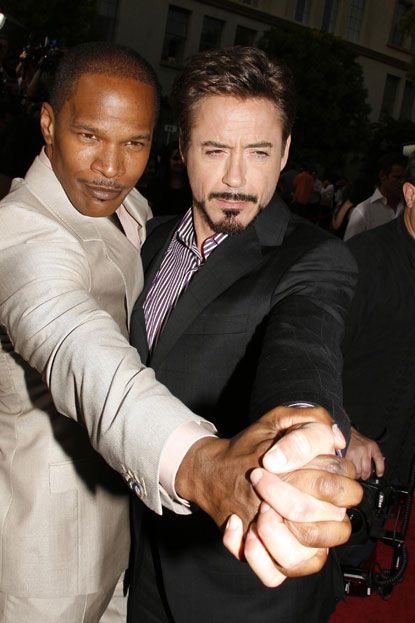 Jamie Foxx
is getting
sued
.  And he's gotta blame it on the alcohol.  Apparently a bartender hurt himself and needed 170 stitches in his hand after the icebar he was working shattered.  The ice bar just so happened to be at a Hollywood party Jamie was hosting.  The bartender says he can't put his neuroscience degree to use now to become a brain surgeon.  Womp. And
Mike Tyson
is giving his take on the Chrihannagate scandal. He says
Chris Brown
is "just a baby" and can't control his emotions. And he speaks on his own domestic disturbia situations with MTV: Interesting.