Brandy Lands New TV Role+Other Ish
Apr 16 | by Natasha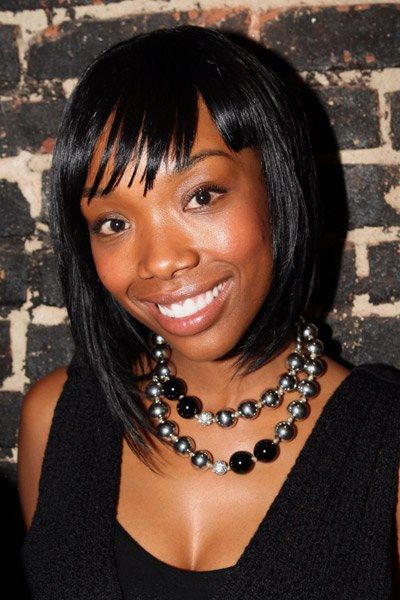 Brandy
's set to hit the small screen for the third time.  The singer turned  "Moesha" and "Thea" actress has landed a role on ABC's upcoming series "This Little Piggy."   The show is about a family man who is forced to take in his younger brother and sister when times get tough.  Brandy
plays
the high maintenance wife of the younger brother, played by
Jeff Davis
.  the show is set to kick off for the 2009-2010 season.  Congrats to B-Rocka.
And a little something for all you
Michelle Rodriguez
fans.  She's covering the May issue of
LATINA
magazine and here's some  interesting quoatbles:
On Her Parents: "My father loved women," she says of dad Rafael, who died in 1997 of liver failure due to alcoholism. "And my mom, like a smart Dominican woman, used to smell his underwear when he came home to make sure he hadn't been with someone else." On the Idea of Marriage: "I don't believe in commitment. That's like giving somebody the responsibility of your happiness, like, 'Here, you make sure that all my orgasms are great, that I have somebody to hold on cold winter nights, and just assure me that if anybody messes with me, you'll beat them up.' Other than that, I don't see the point of marriage. But when I need my love, I get my love."
The rest is
here
. The Randomness: 1. 
Terrence Dean
speaks on
Dwight Eubanks
and other gay men marrying women. 
Story