SPLITSVILLE: Rachel Roy Slaps Divorce Papers On Damon Dash!
Mar 24 | by Natasha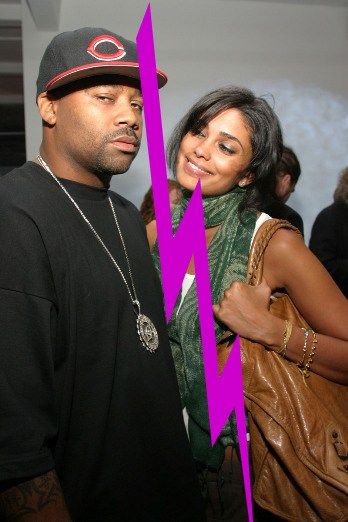 Can we really say we didn't see this coming? 
Sources are reporting
that fashion designer
Rachel Roy
has filed for divorce from her hubby of 4 years
Damon Dash
. We
have
always said those two
always
looked annoyed with each other during photo-ops.  Rachel wouldn't give an exact reason why she filed, but our sources tell us she's already moved on and has had a new boyfriend for a little while now.    Not sure if Dame cares much though as the rumor has always been he only married Rachel to clean up his image back when those rape charges were pending on him in '05. Dame helped get Rachel get her start in the fashion world. And they do have 2 daughters together--
Ava
(10) and
Tallulah Ruth
(1). Looks like this dude can't get a break from the legal woes either. He allegedly owes $2 million in state taxes, and a bank has started foreclosure proceedings on his two Tribeca condos. A Manhattan judge ordered the city to seize his Tahoe SUV last year when he couldn't make the $714.99 monthly payment. He's also being sued by law firms and landlords for not paying his bills. Womp.