Rihanna Scouts Out New Mansion+Model Natasha Ellie DENIES Texting Chris Brown
Mar 24 | by Natasha
Who needs an umbrella when you can you can shade yourself from your troubles in a new sprawling mansion?
Rihanna
was spotted scouting out new homes in L.A. yesterday--and word has it this particular one is a $6.25 million home is
Jerry Seinfeld
's old place. Somebody's extra ready to move on--new house and new flirt buddies.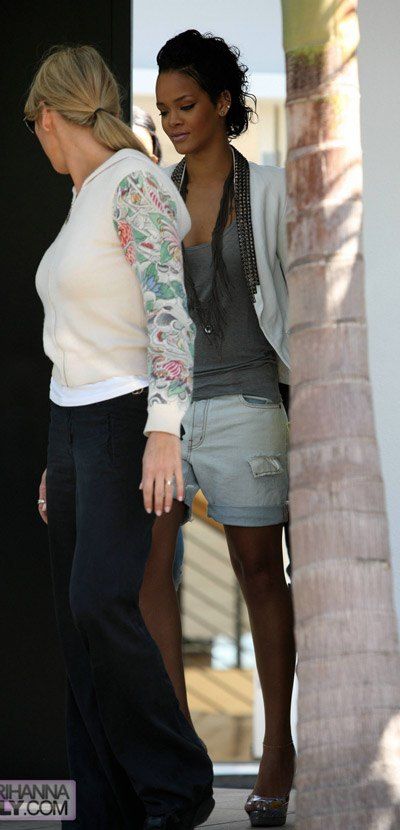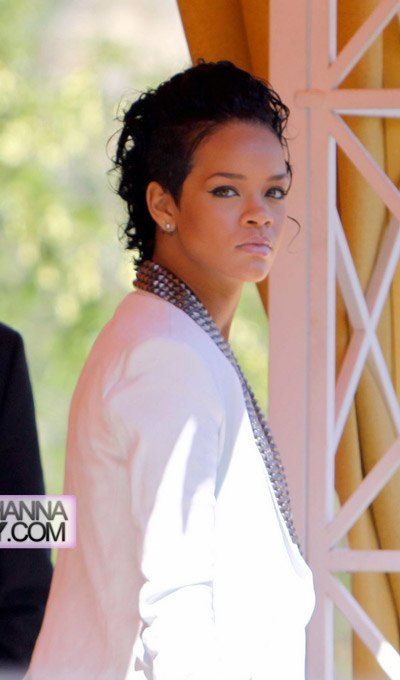 More pics after the cut.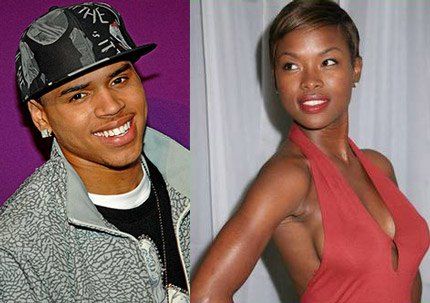 And model
Natasha Ellie
is completely denying any type of association with
Chris Brown
.  A few days ago reports ran rampant on the net that she was the real mystery texter who sparked the Chris/Rihanna fight.  And her reps say the tabloids are bold face lying:
The recent reports stating the latest mystery woman who text messaged Chris Brown which allegedly sparked the infamous domestic attack on girlfriend Rihanna to be Natasha Ellie is unproven. These reports and innuendos are absolutely and uncategorically untrue. Several weeks ago, when contacted by Star Magazine and others, both Ms. Ellie and her agent, LaShawnna Stanley stated that she was not the woman who sent text messages to Mr. Brown. Ignoring that information, Star Magazine chose to act irresponsibly with disregard and malice and forged ahead to run the story anyway. Readers who are both fans of Rihanna and Chris Brown have interpreted the untrue report as being based in fact and are now unfairly and abusively harassing Ms. Ellie on her My Space page and at her residence. Trusted to report only "the facts", Social Media Outlets such as X17 Xclusive and The Hollywoodgossip.com, currently claiming to have "researched" the story have done anything but that. Once again, Ms. Ellie emphatically states that she has never been in the company of Mr. Brown professionally or personally. In her words, "I have never met him or spoken with him". This innocent young woman's life has unfairly been pulled into what is now a very tragic and painful situation between two young people. Because of negligent journalism on the part of media outlets seeking to be the first to break the latest news, in an atmosphere of sensationalism, the result of which has forever changed the life of Ms. Ellie. Ms. Ellie has reached out to well-known trial attorney Daniel R. Meachum, of Atlanta, who represents such celebrities as Wesley Snipes and most recently engaged by Michael Vick, to represent her interests. They are demanding a retraction be drafted immediately. Continuing to report such false innuendos is nothing more than a malicious intent on the part of the publishers and will in fact result in legal actions.
This is just ridiculous at this point. More Rih Rih pics when you read the rest.... Decked out in a stud trimmed blazer and long denim shorts and Louboutins, Rihanna was looking for a new home yesterday: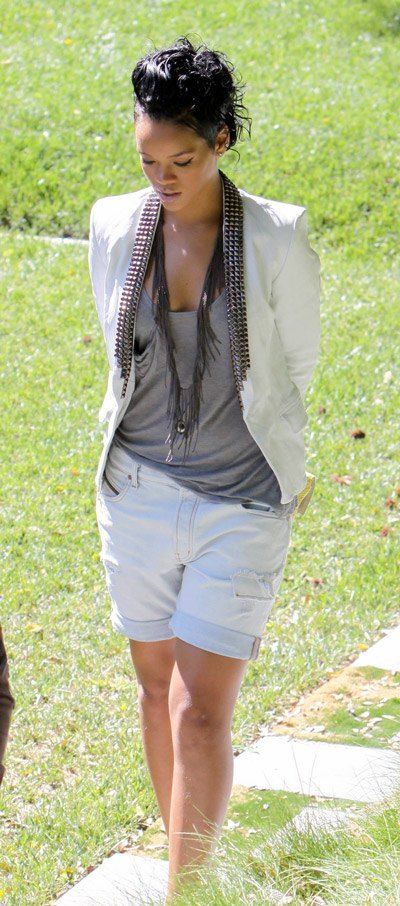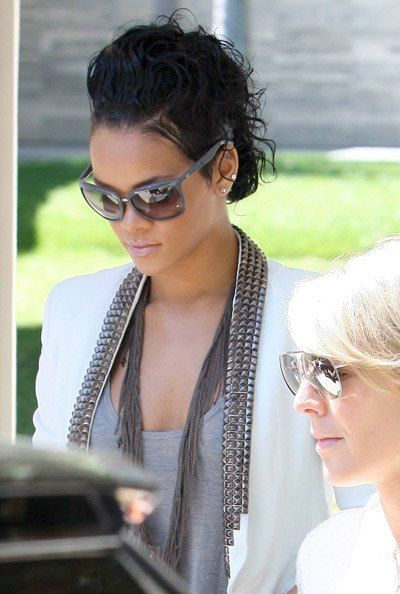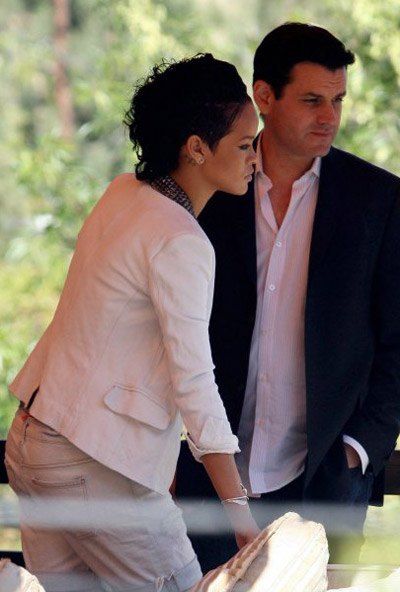 Guess it's safe to say Chris won't be her roommate as previously planned.  Word had it they bought a house together several months ago that is still being renovated.
Pics: Rihannadaily.com