Evening Candids: Janet & Jermaine, Venus Williams, & Fantasia
Mar 25 | by Natasha
YBF chicks were out and about today:
Fantasia
was spotted arriving to the airport in all her spandex glory.
Janet
and
Jermaine
arrived into LaGuardia all hugged up and coupley.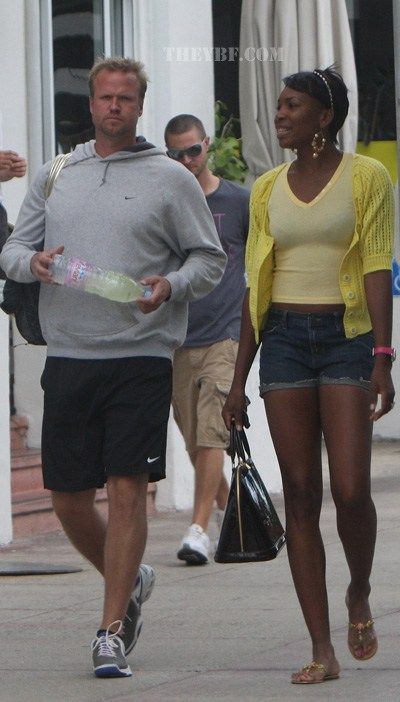 And
Venus Williams
was spotted with a mystery man on South Beach having lunch this afternoon. More pics of these ladies when you read the rest...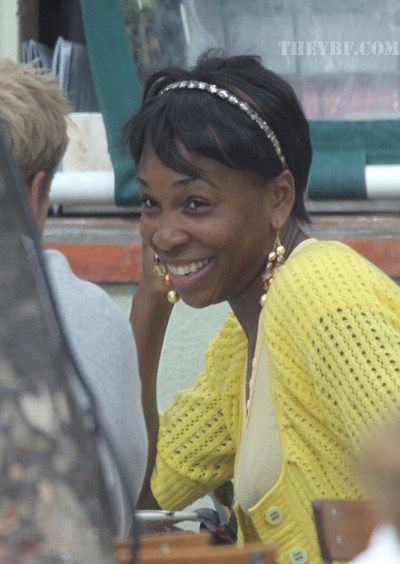 Well it looks like whoever this mystery man is he's got Ms. Venus smiling and licking those lips.  Mmmhmm...
Janet and Jermaine were spotted in their many layers (hiding something Ms. Jackson?) arriving into NYC today.  Haven't seen those two together in a while.  Glad to see all is well in J&J land. And Fantasia hit up LaGaurdia as well today:
We know you love your spandex liquid pants and camisoles Fanny.  We get it.  Cute jacket though...
Pics via Splash News