Beyonce Stans vs. Ciara Stans: Here We Go....
Mar 24 | by Natasha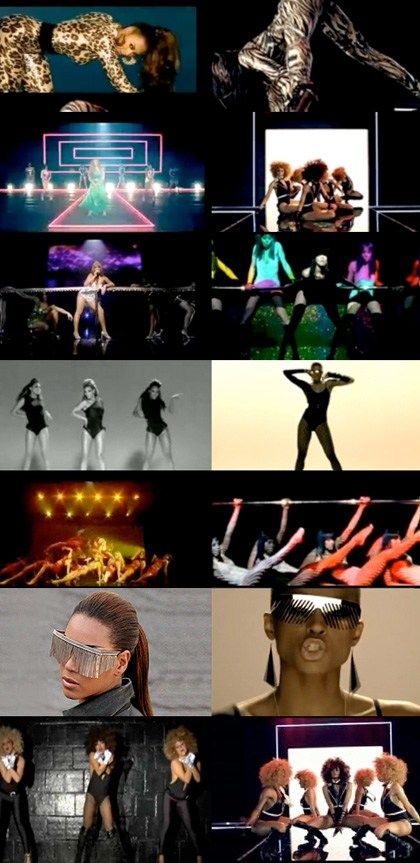 I was honestly dreading putting this post up because it's about to cause all types of bruhaha around these parts. Here's what the internet streetz have their La Perla draws all in a bunch about right now.
Similar Promo Shots
Beyonce
stans say
Ciara
is jacking B's swag left and right with her new album and new "Love Sex Magic" video: B rocked the shades with vertical metallic strips, while Ciara did the same thing except her glasses are in steel. B flaunted her stuff in a leopard print bodysuit, Ciara does the same in tiger.  Then Beyonce's "Ego" demo video hit the net a few weeks ago featuring 3 dancers with different afro wigs. Now Ciara has done the same thing in her video, down to the color and style of the wigs. And of course other similarities seen in the pics above. Ciara stans say you can't jack an original swagger jacker. So you be the judge. Swagger Jacker or Coincidence?
Photo via Beyonceworld.net