Oprah's Handing The Reigns To Gayle In 2011?+Sheree Whitfield Says She Was ATTACKED!
Mar 18 | by Natasha
Oprah
and
Gayle
have been BFFs for over 30 years. And word has it Lady O wants to give her BFF all the shine time she wants in 2011. O's contract is up that year and she's deciding between completely taking
The Oprah Show
off the air or handing it to Gayle. According to a source:
Gayle already has a myriad of duties within the Oprah empire….
Oprah has been very generous with Gayle through the years. Just last year, the 55-year-old superstar plunked down $7.5 million to buy a stunning penthouse apartment in Manhattan that Gayle uses as she wishes. But what her pal has really been pining for is to become Oprah's successor on daytime TV.
Disclosed a friend: "It initially bruised Gayle's pride that Oprah didn't seriously consider her before…
"She would tell Oprah that she always has her back. She said McGraw and Ray used her clout to get where they wanted to go, but they never had any real loyalty to her."…
Oprah still waffles on whether she'll give up doing talk for good when her contract runs out in 2011.
Source: National Enquirer
It's been rumored for a while now O would do this. And it'll be interesting to see if Oprah's audience will go for this ish. Good luck with that Gayle. An update on
Sheree Whitfield
and her altercation with her divorce party promoter when you read the rest....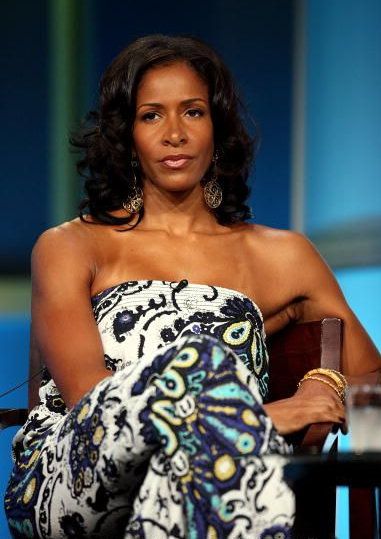 Remember the story from yesterday about ATL Housewife
Sheree Whitfield
getting shut out of her own divorce party by the party promoters because of her attitude? Well, her "reps" sent over a statement saying what
really
went down. And Sheree is claiming the promoter,
Tyson
, attacked her and she decided not to go through with the party:
Anthony Shorter whom also uses the alias Tyson unfortunately conducted himself in an extremely unprofessional manner during this season's taping of "The Real Housewives Of Atlanta" and did in fact attempt to assault his prospective female client Sheree Whitfield. Mr. Shorter was enraged that Ms. Whitfield as well as The Bravo Network released him of his duties. Tony Shorter lost control of his temper, screaming obscenities and completely compromising his livelihood. In addition to this unacceptable behavior Mr. Shorter teamed up with editor Dennis Byron over the weekend and illegally used Ms. Whitfield's name to headline a party, which had been previously cancelled due to Mr. Shorter's unethical business practice. Sheree Whitfield had no involvement or any intentions of attending as a result of cancellation. We are unable to address the situation in length, but would like to say that neither Anthony Shorter nor Dennis Byron has any affiliation with Sheree Whitfield. Anyone considering Anthony Shorter for hire and/or his alleged company "Atlanta Music Festival" should research all information provided.
Yeeeees indeed. The Randomness: 1. Kanye will be a new voice on the upcoming animated show
The Clevelands
.
Story
Loves it.