Interracial Drama For Disney's First Black Princess+Chris Brown's Bodyguard ATTACKS A Man
Mar 18 | by Natasha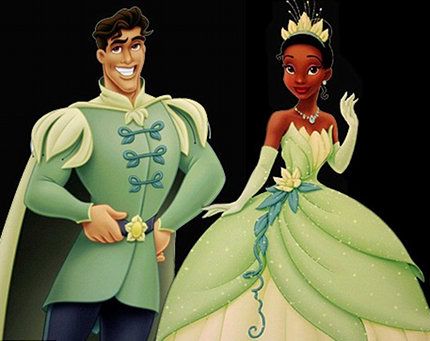 There's controversy surrounding Disney's first black american princess.  While
The Princess & The Frog
's
Princess Tiana
and the rest of the cast is made up of mainly black characters, folks are pissy that the prince is not. 
Prince Naveen of Maldonia
and is voiced by a Brazilian actor and people say he looks more white than black in photographs from the film that Disney has released. Disappointed fans wrote:
'I think it's sad that he is white because its saying that black love isn't good enough and that black men could never be princes.
'Disney had the perfect chance to make its first black prince, but instead it decided to go the controversial route.'
"I am very disappointed and I wished Disney had made the prince black,(and the ironic thing is the prince in the movie is white but the evil voodoo villain is voiced by a black actor and is black).'
Anika Noni Rose
, the voice of Princess Tiana, says
"Not only is she the first black princess, she's the first American princess. We've never had an American princess.  The scope and the significance is larger than people even realize."
The movie, set in 1920 New Orleans, comes out later this year. News on
Chris Brown
when you read the rest...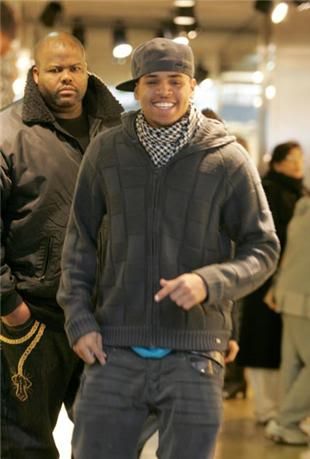 So over the weekend, Chris Brown's bodyguard attacked a man who was trying to get a picture of Chris for his young son who was with him,  The incident went down at a L.A. gym:
"Chris was inside, and there were all these guys outside trying to get pictures. I was just working out at the gym with my son and we wanted to take a quick shot of Chris. I guess Chris' bodyguard assumed I was a paparazzo and he started chasing me out of the gymnasium and down the stairs. I tripped as the bodyguard was chasing me - he was really angry and charging at me - I honestly thought the guy was going to kill me!
"Then the guy picked me up and started shaking me with incredible force. He tried to grab the camera from my pocket but I didn't let go. People around were yelling, "Leave him alone; leave him alone!", and after a few minutes, the bodyguard realized a lot of people were watching, so he stopped. Thankfully there were witnesses - otherwise, I don't know what would have happened!"
After that, the man went to the office of the gym, and the bodyguard was still yelling at him! Then, Chris went into the office and said, "I've never seen a white boy run that fast."
And this isn't the first time Chris bodyguards have been accused of whooping up on people.  Damn.  Just foolishness running rampant around Mr. Brown.