The Weekend "Whoa!" Files
Mar 16 | by Natasha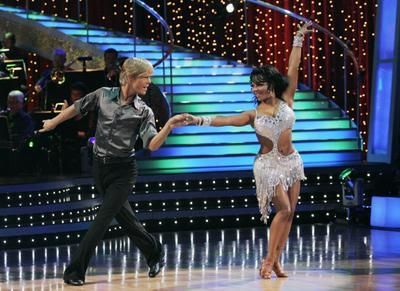 Lil Kim
, who is the newest contestant on "Dancing With The Stars", owes damn near a milli in taxes. That's $979,000 to be exact.
News reports say
that the amount is due to delinquent state and federal taxes. I mean, how long has this chick gone without paying for it to be this damn much? And can she go hit up "Who Wants To Be A Millionaire" as a Plan B? Her rep says she's paying on it and will continue to do so. Y'all know she's not trying to go back to the clinker. Dance for them dollas Kim.....
And
in sad news
over the weekend, NFL star wide receiver
Donte' Stallworth
hit a 59 year old male pedestrian in Miami while driving his Bentley. The pedestrian later died. The Cleveland Browns star just signed a $35 mill/7 year contract. The cops took his blood for a blood test on the scene and results will be known in 3 days to 3 weeks. No word on what his sobriety test concluded. He's never gotten in trouble with the authorities before.