Ne-Yo & Bow Wow Give Their 2 Cents On ChrihannaGate+Ciara & Justin Timberlake's "Love Sex Magic"
Feb 24 | by Natasha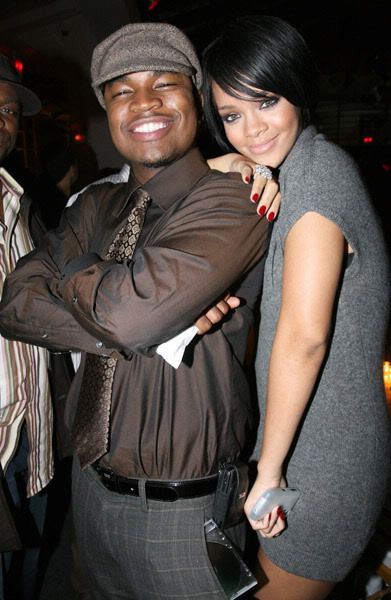 Ne-Yo
, who is very close to his label mate
Rihanna
, spoke to MTV about his recent conversation with her and how he also wants to chat with
C. Breezy
:
"I wanted to talk to them before I made a comment. I spoke to Rihanna. She says she's fine. She didn't go into detail about what happened. I understand it's a painful situation; I didn't push." "I saw the picture. That just really — that hurt me to my heart, man. Again, I still don't know what happened, 'cause I haven't had the opportunity to talk to Chris yet. But to take it to that level really hurt my heart. All I can say is, I'm praying for both of them. They're both in my prayers. I haven't had a chance to talk to Chris yet. I just wanna sit down and talk to that dude and just explain if he doesn't understand: 'That's not something that's excusable, bruh. You have to get a little smarter about whatever it is going on in your relationship. You have to get a little smarter about how you handle certain situations.'"
Word also has it Chris is scared for his life to even show his face in public. specially after Rihanna's bruised and battered photo circulated the net. Here's
Ciara
's new song off
Fantasy Ride
(which still doesn't have an official release date):
It's "Love Sex Magic" featuring
Justin Timberlake
. And here's the behind the scenes footage of their recent video shoot:
Bow Wow
put in his $.02 about his good friend Chris and the situation as well.
Check it when you read the rest...
Bow Wow says the media needs to back off the estranged couple (Chris Brown and Rihanna) because it's making it harder for them both.
"I mean, being in the business, the first thing is 'ah, it's false, another rumor, bloggers just wanting to have traffic to their site. But when the story was unfolding, it was kind of shocking to all. Chris is a good friend of mine. We've had the opportunity to tour together. And then Rihanna, she's just a beautiful person. Period. Never done no wrong to nobody." "I've been in a high profile relationship before and I know how it feels when everybody's in your business. It just puts more pressure. And the only way they're going to get over the situation is just to let them deal with it. And that's what I really want to do. I'm praying for them both."
And as for the picture of Rihanna post-assault:
"Just shocking. I mean we heard what happened but we really didn't get a visual for it. But I mean hey, man. The picture speaks for itself."