Tyra Banks Spotted At The Airport+An Update On Tameka Raymond
Feb 10 | by Natasha
Tyra Banks
was spotted trying to look incognegro at LAX the other day: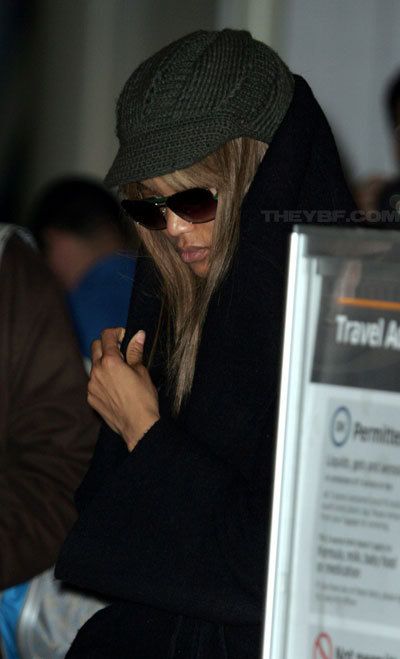 Girl we know that barbie doll wig from a mile away with cataracts. We see you.
And we've got another update on
Tameka Raymond
: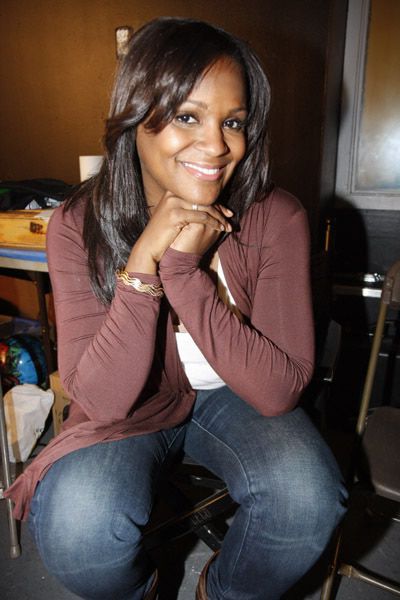 Specialist
Dr. Gabrielle Hunt
was flown to Brazil by
Usher
to help treat his wife
Tameka
after she suffered serious complications from cosmetic surgery this past weekend. The doctor was spotted leaving the Hospital Sirio Libanes in Sao Paulo where Tameka is being treated. Her family has also flown to Sao Paulo to be with her. Reports are still stating that she's in stable condition and will be ok. That's good news.
Splash News
The Randomness: 1. CONGRATS to the
YBF/India.Arie Giveaway
winners! YBF reader Chandra Young is the grand prize winner receiving a $100 Amex card, India.Arie's new album, and a promotional Chocolate High candy bar. The 10 runner-ups receiving Chocolate High candy bars Aubrey Simpson Myrlande Desulme Letitia Jones Dominique Fosrer Brittany Boyd Tonya Baker Whitney Jones Quentin Stubbelfield Kendra Walker Stacy Markey CONGRATS!