ChrihannaGate UPDATE: Rihanna's Grandmother & T.I. Speak Out!
Feb 10 | by Natasha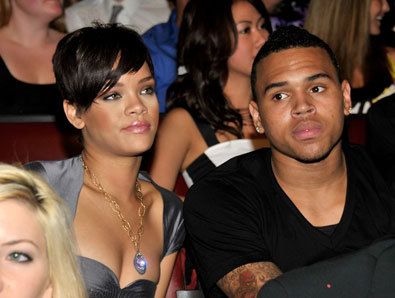 Rihanna
's Grandmother has told the Barbados newspaper (Rihanna's hometown) that her granddaughter is well and does not have a broken nose like previously reported:
"I don't want people to worry. Rihanna is fine and she is doing well."
Rihanna sent a message to her family back home via her close friend letting them know she is ok.   As for the exact charges against
Chris Brown
in reference to Rihanna, Police Sergeant
Bridget Pickett
says:
"The exact charge was criminal threats and it is going to be investigated as a criminal threats investigation.  There may be domestic violence charges added later, but that will be up to the district attorney's office."
Interesting. What
T.I.
had to say about the situation when you read the rest... Meanwhile,
T.I.
told
Carson Daly
last night that he's spoken to Chris since the incident and Chris is "a little concerned":
"Yeah, I spoke to him today. He cool, you know. I guess he a little concerned about the situation, but he's still the same Chris. Hey man, you people gotta remember, we celebrities and we entertainers but we still human. All of us...Don't expect us not to make mistakes 'cause we will."
STORY STILL DEVELOPING...