Diddy's Running For President?+Lil Wayne's Katie Couric Interview+Tiny Says She's Not Leaving T.I.
Feb 05 | by Natasha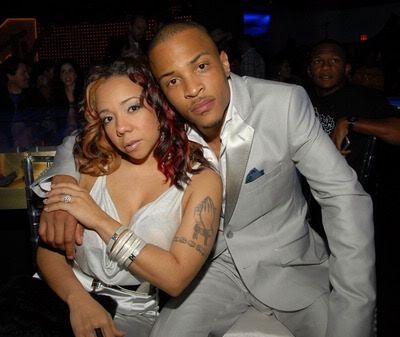 So
Tameka "Tiny" Cottle
chit chatted with
Essence.com
about her man T.I. going to jail. And she's letting everybody know she ain't going anywhere:
ESSENCE.COM: At any point during T.I.'s trouble with the law did you ever feel like throwing the towel in on your relationship? TINY: No, not at all. It never crossed my mind, especially not for what we have as a family. We are way stronger than that. Now, there are times we broke up, but it was because of personal things we were going through, but not for anything like this present situation. Yes, I was upset that this happened and disappointed by the way it happened, but I didn't keep arguing with him about what happened. At the end of the day, I'm not leaving; I got him. The great thing about all that has happened is that it has made our family closer and we got to spend more quality time. ESSENCE.COM: What do you think is the biggest misconception people have about you and T.I.'s relationship? TINY: That we're not a real couple. They think because we're not married yet and have been engaged for two years that something must be wrong. I know it's a long time, but there are so many restrictions placed upon him now before we can think about planning a wedding. There is so much love between us it's ridiculous, and we like [spending] time together. So the things that people say and write about us doesn't bother me. I know what we have and what he shows me every day and that's all that matters.
She also talks about her "reality show" and getting back to music because people have been telling her they want to hear her "heavenly voice" again. *eyebrows raised*
Diddy
was caught on video pretty much putting his bid in to run for President in the coming years. Yardbarker caught up with him and several other celebs on their pre-Superbowl party's red carpet:
I think he was serious. And in case you missed
Lil Wayne
's Pre-Grammy Special interview with
Katie Couric
last night, check it out below:
VERY interesting....