Michael Strahan
and his chick
Nicole Murphy
were spotted getting all lovey dovey: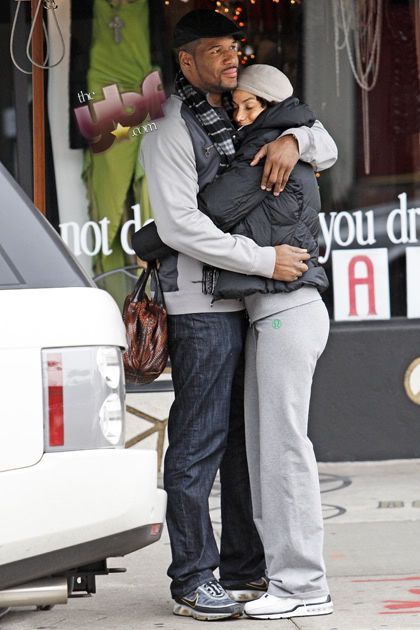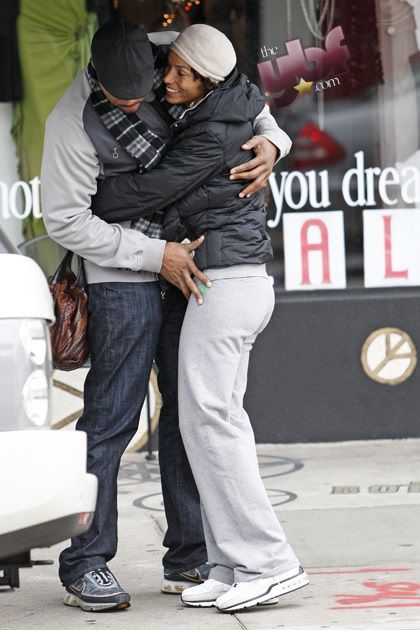 They were leaving the Urth Cafe in L.A.  Snuggling to keep warm. And elsewhere in LA,
Christina Milian
and her producer man
Dre
were spotted getting all touchy feely while out and about: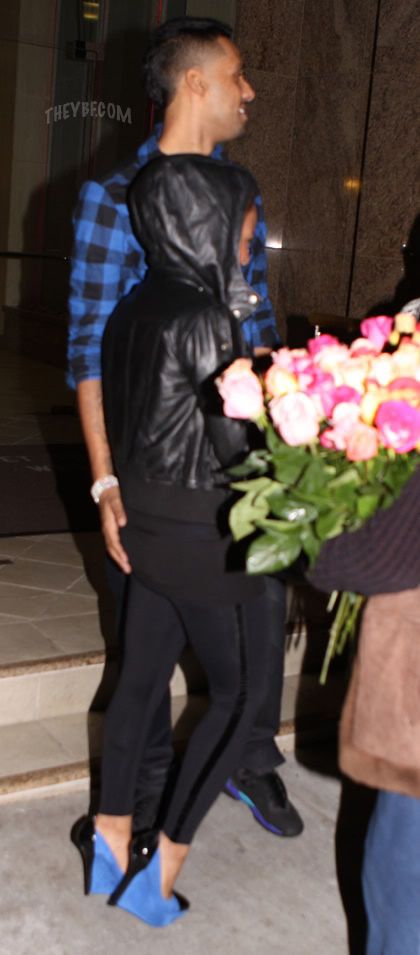 All color coordinates and stuff.  Interesting shoes (that I need in my closet immediately) by the way. More pics of these folks when you read the rest...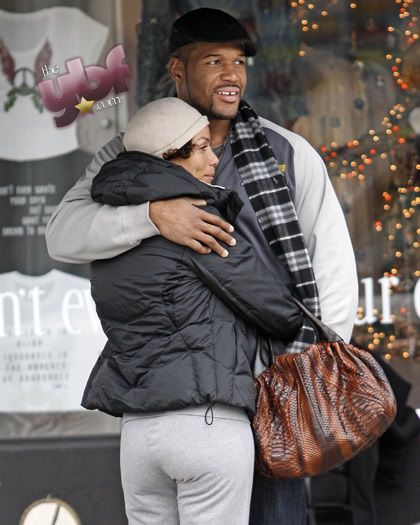 I have a feeling these two are getting serious.  Wedding bells for the umpteeth time anyone? And Chris was out looking cute as usual: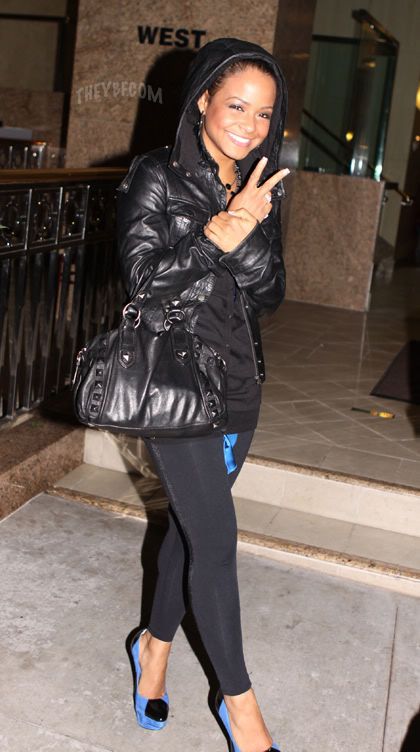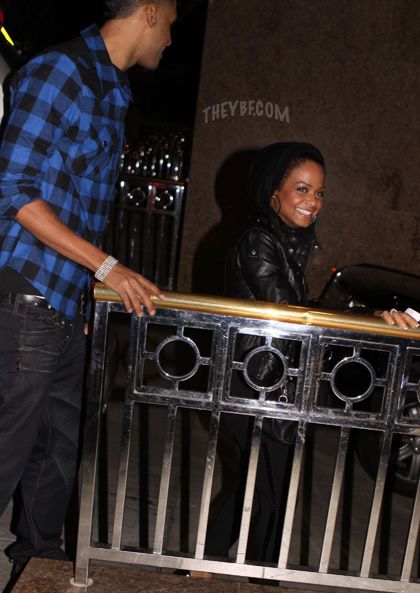 I'm mad at her man Gumby's faux-hawk though.   I want those to really come to a halt in the '09.  Cute couple nonetheless....
Splash News