Whatever T-Pain+Jaden Smith Is The Next Karate Kid
Nov 11 | by Natasha
T-Pain
needs to recognize. Check out the rules he had his people send out to interviewers yesterday:
"Please let interviewers know that Pain will only be discussing his album release on 11/11 and any other topics surrounding what he is currently doing.
He will only answer one question on Wayne and upcoming projects they have. No questions on picking favorite artists, who he would like to work with or any other kind of lists.
If you are fun with it that's fine, and shoot out 5 cool questions relevant to what's going on in his life cool [sic], otherwise he may he may [sic] get mad."
Source
Looks like somebody's not getting enough attention. Bitter much T-Pain? You sound like you have PMS. In other news, he's launching his
T-Wayne
tour with...
Lil Wayne
...December 18th.
Keyshia Cole
and
Gym Class Heroes
will also be on it.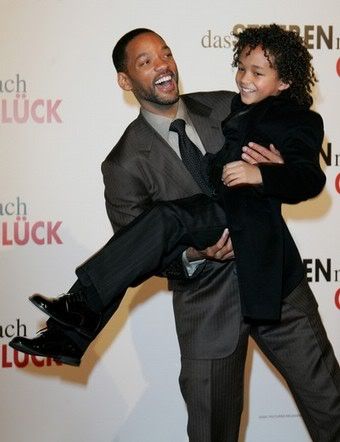 And
Jaden Smith
has been confirmed as one of the stars of the upcoming "Karate Kid" remake. Interesting since talks of a remake were shot down by Jaden's dad Will Smith months ago. Will is one of the producers of course. Cute. The Randomness: 1. Check out
this Baltimore Sun story
about
The Obamas
possibly triggering a new wave of real R&B music. Plus, I'm in it. *wink*