Late Def Jam VP Shakir Stewart's Family Speaks Out
Nov 03 | by Natasha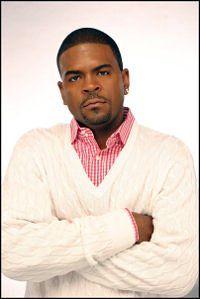 Shakir Stewart's
family has released a statement, along with his fiance
Michelle Rivers
, about his apparent suicide over the weekend.  The family has stated that his behavior over the past few weeks was very much out of the norm for him and seemed to be in extremely deep pain despite help from family and friends: On Sunday (November 2), his fiancée, Michelle Rivers, released a joint statement with the rest of his family.
"We would like to thank Shakir's friends for the tremendous outpouring of love and support we have received during this difficult time.  It has helped us to cope with our overwhelming grief and sadness. It is difficult to express or explain in words what led to the tragic occurrence on Saturday. Over the past several weeks, Shakir's behavior was inconsistent with the man we all know and love. As much as we all tried to help him, Shakir was in deep pain and largely suffering in silence. Please remember Shakir for who he was ... a wonderful father, partner, son and friend."
Christopher Hicks
, a friend of 18 years and fellow music executive, last spoke with Stewart about a week ago:
"Whatever happened over the past 24 hours is not a testament to who we all know," Hicks said Sunday. "He was a one-of-a-kind individual. If you looked on his Blackberry [stamp] it said 'One of one.'
Stewart was 34 years old. Cobb County Police spokeswoman Cassie Reece was quoted in the
Atlanta Journal-Constitution,
telling the paper that his body was found in the bathroom of his home around 4 p.m. Saturday.  Apparently the earlier reports of him being found in his NY apt. were incorrect.  He was taken to Kennestone hospital with an apparent self-inflicted gunshot wound and later pronounced dead.  Such sad news.  R.I.P.