Kimora
and
Djimon
had a date night at Da Silvano's restaurant in NY last night.  They looked laid back but fab while getting their cute couple on.  
LisaRaye
is sopping up the media attention with a biscuit.  She was spotted leaving Mr. Chow last night in L.A. looking way too happy for a woman who was
allegedly
airlifted to a Chicago hospital the other day according to some folks.  *
side eye
* As always, don't believe the make believe hype.  Chick isn't letting a damn thing or any domestic dispute kill her spotlight.  Clearly she took a page out of
MiMi's
book.  Her "candid" photoshoots are the best thing going for her right now.   
Fab chick
Vanessa Williams
was spotted arriving to the
Wendy Williams
tv show yesterday.  Nice look for her.   And our 70 something year old Soul Train King was spotted leaving Mr. Chow last night as well in Hollywood:
And is it just me...or does
Don Cornelius
always look like he just doesn't really know where he is these days?  
He left Barbie at home
this time around it seems.    More pics of all these folks when you read the rest...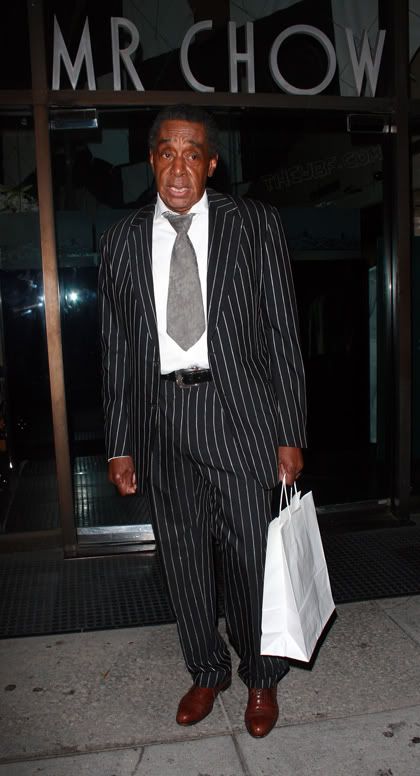 Oh Don.  Can somebody please get this man an assistant...frontal wedgie remover...something?!
KiKi and Djimon were spotted leaving their intimate Da Silvano dinner last night.   And LisaRaye was spotted arriving to/leaving dinner as well: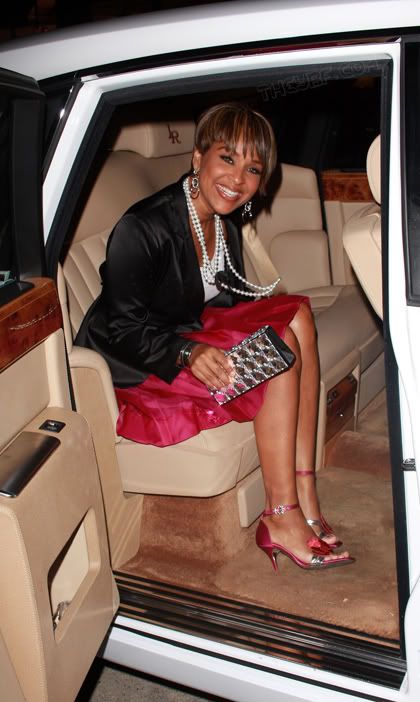 Cute outfit though.  And I see she's got those bite marks covered.  I wonder if she had dinner with Don.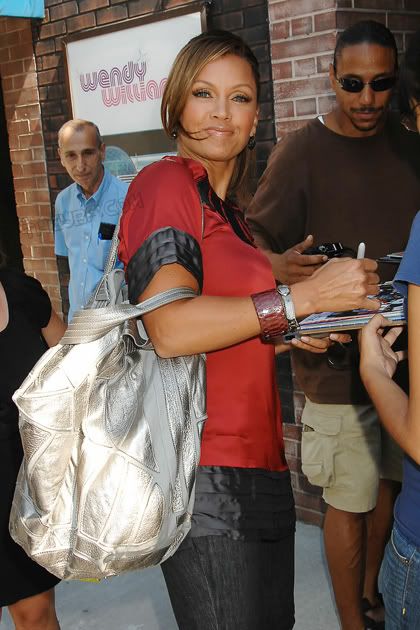 And fresh faced Vanessa Williams signed autographs for her fans outside the Wendy Williams show yesterday.  Nice.  
Splash News