Tyra's
up to her diva antics again according to sources. Apparently she made her audience members on
The Tyra Show
sit and wait for 2 whole hours while she stood backstage kiki'ing it up with friends and staffers. Everyone could hear her and no one was impressed. Comedienne
Chelsea Handler
said she believes this is true because her makeup artist who used to work on Tyra's show said Tyra did the same thing a while back. But the reason then was that she was on the potty having "me time". I'm still baffled on why anyone would sit and wait that long for her ass to make her entrance like she's
Queen Elizabeth
or something. But these are the same people who actually voluntarily went to her show anyway. To each her own.     See exclusive behind the scenes footage from the upcoming
Notorious
movie below. This clip features commentary from Costume Designers, the Set Costumer and
Antonique Smith
, who plays
Faith
: Can't wait for this movie to drop.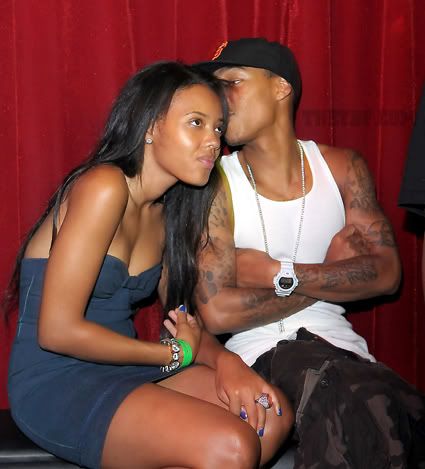 And the puppy love continues between
Bow Wow
and
Angela Simmons
. According to
Page Six
:
RAPPER/actor Bow Wow, formerly known as Lil' Bow Wow, has a new girlfriend. He showed up to the 25th birthday party for Reverend Run's daughter, Vanessa, Saturday night at Mansion in Miami and they were "all over each other," a spy said. "We all did a double take because she was dating pro skater Terry Kennedy."  But insiders knew that relationship was over when Kennedy took all of Vanessa's pictures off his MySpace page earlier last week. Not that Vanessa cared.  "She only had eyes for Bow Wow all night," our source said.
Hmm. I doubt they're already officially "boyfriend/girlfriend," but I'm sure Bow is all about picking up where they left off a while back. Now that Angie's supposedly a single girl and all...
EDIT
: LOL at my fab readers for pointing out
Page Six
not even posting the right names.  Clearly we all look alike.  Gotta love those "other" gossip sites. More gossip when you read the rest..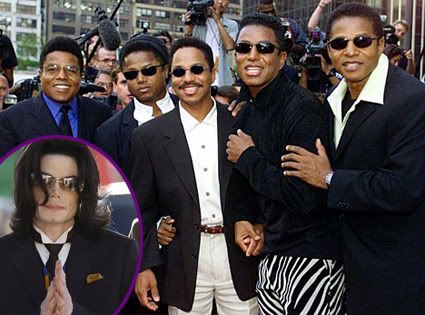 Michael Jackson
and his brothers are feuding once again. And this time it's over money his brothers know damn well Michael ain't got.
The Jackson 5
were going to appear together again to accept a lifetime achievement award at the BMI Urban Awards in Los Angeles, however, according to the
New York Post
the King of Pop owes his brothers $840,000! For what you ask?  The amount is a result of unpaid royalties from a long line of J5 hits in the 1970s and now it's reported that
Jermaine, Tito, Marlon
and
Jackie
want their share. I can guarantee that if
Jermaine
halted his facial wax injections just for one week, he'd have at least half that money to donate to the family fund.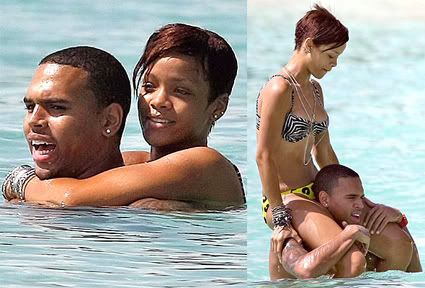 In the Who Cares news of the day,
Rihanna
is telling media sources that she "just laughs" when she sees pics of her and
Chris
together in magazines. Why? Because it's hilarious how you believe your own lies about the relationship? I think it's pretty damn funny as well.     The Randomness: 1. It's official.
Laurence Fishburne
is the new star of "CSI".
Story
WENN