Oh Really Chingy?
Jul 23 | by Natasha
Chingy
and his boys were spotted partying it up in his hometown of St. Louis at an Ed Hardy party this past Friday: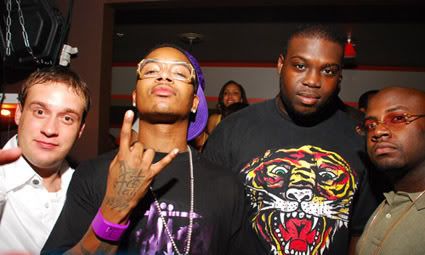 And I'm going to let y'all figure out why Chingy has just
officially
become a member of Team Tang.  I mean, I
guess
random people can hop up in your pics and all.  But whatev.  Get mad if you want.  I personally just wish people would keep it 100 because I and many others will love you just the same.    And yes, snaps for all the kids.   
MyCity-Online.com