Just days after
Snoop Dogg's
wife
Shante' Broadus
was cleared of her DUI charges
, she did her publicity duties of hitting up The Ivy for "lunch":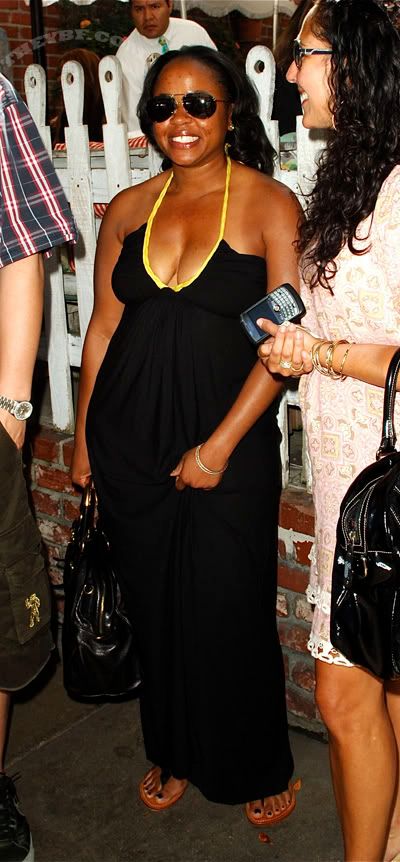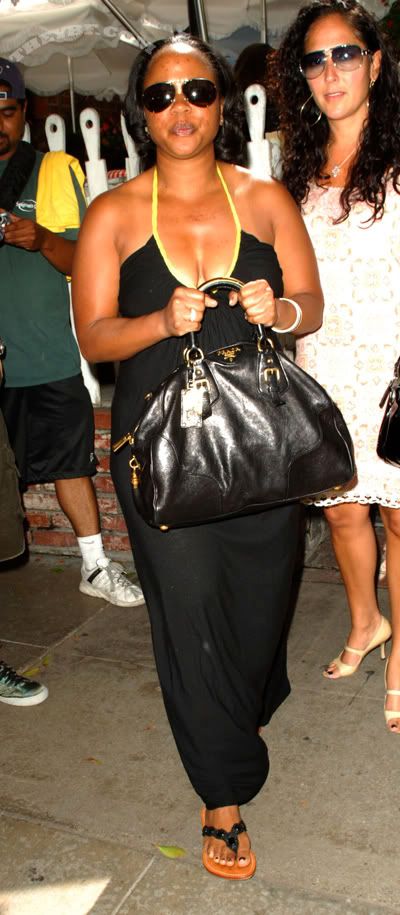 Damn shame that kids want the autograph of a rapper's wife who lives by the Mokenstef anthem of "He's mine you may have had him once by I got him all the time".  And who suspiciouly gets cleared of some criminal charges.  But whatev.  Kids
do
love them some Snoop.  So why not love his wife too?
Splash News