This Just In: Michelle Obama Inducted As An Honorary Member Of AKA!
Jul 14 | by Natasha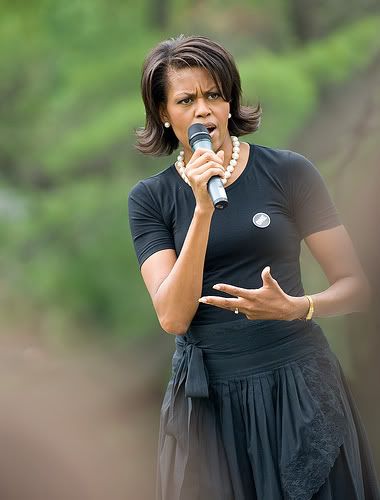 Sunday night (July 13th), it was announced at the Alpha Kappa Alpha Sorority, Inc. Boule (National Convention) that
Michelle Obama
will be inducted as an honorary member of Alpha Kappa Alpha Sorority, Inc.  My sources on the scene at the National Convention tell me the ceremony is set to take place this week here in Washington, DC during the Sorority's National Convention festivities. I won't hold it against her since I'm sure it was strictly a timing convenience for which Sorority she would be inducted into since this
is
the centennial anniversary of the Sorority and the convention is happening this week in DC.  Naw just jokes.  Congrats to Mrs. Obama and congrats to the ladies of Alpha Kappa Alpha Sorority, Inc.