Celebs hit up Hale Bob's Summer of Love party at Falcon in Hollywood last night:  
Teairra Mari
made a fab appearance.    
Luenell
never ceases to amaze us.  Razors are your friends homie.  
And
Viv Fox
is clearly cutting back on the silicone for a much better look. More pics of these celebs and lots more from other parties last night when you read the rest...
Oh Auntie Luenell.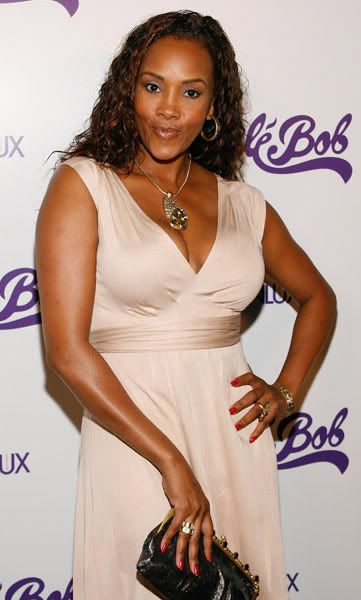 Viv rocked the wet and wavy weave and a cute dress.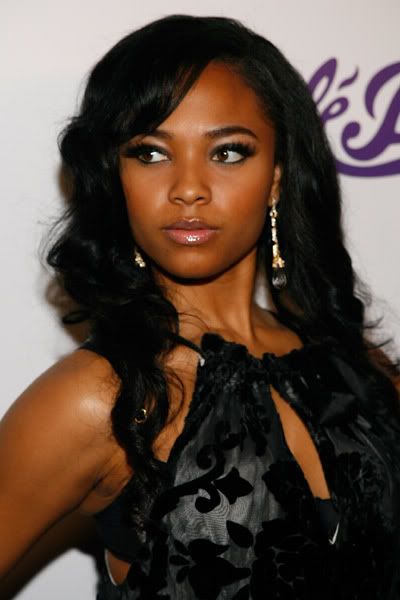 And Teairra Mari looked cute as well.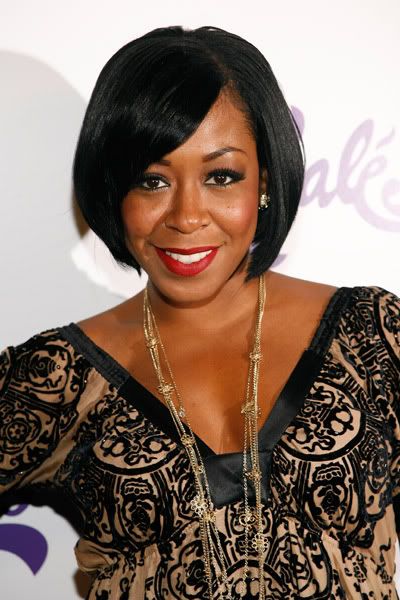 And
Tichina Arnold
hit up the party in a demure nude and black dress.
Bezjian/Wireimage 
  Speaking of Viv, she was spotted celebrating
Jessica Simpson's
28th b-day at Jess' party at Sagebrush Cantina in Calabassas, CA this week:  
Apparently they became BFF after shooting their movie together that wrapped recently.  
House/Wireimage
DJ Cassidy's
27th birthday bash went down at Cipriani's in the NYC last night and all kinds of folks came out to celebrate with him:  
Bel Biv Devoe
came out to party with the birthday boy himself.
Damn those red velvety loafers are killing me Cass.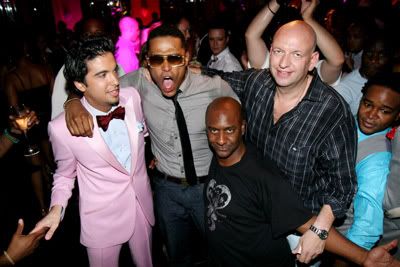 Maxwell, Steve Rifkind,
and others were there partying it up.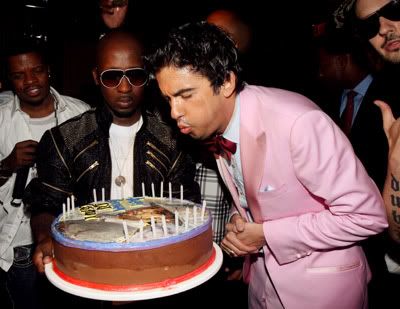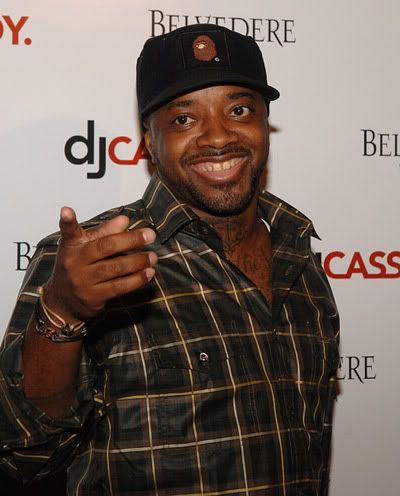 JD
was in attendance of course.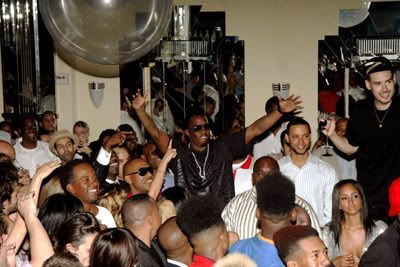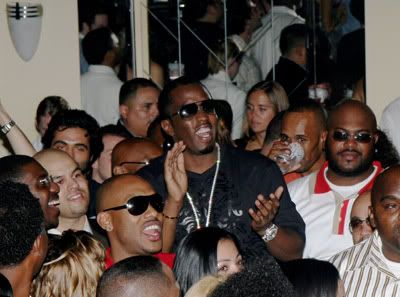 Diddy
thought this was his own party.     Speaking of Diddy, his secret boo
Cassie
was there in the Hollywood uniform of an Herve Leger dress and Louboutin slingbacks: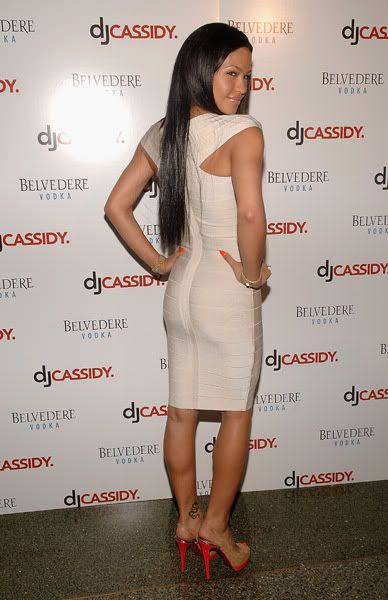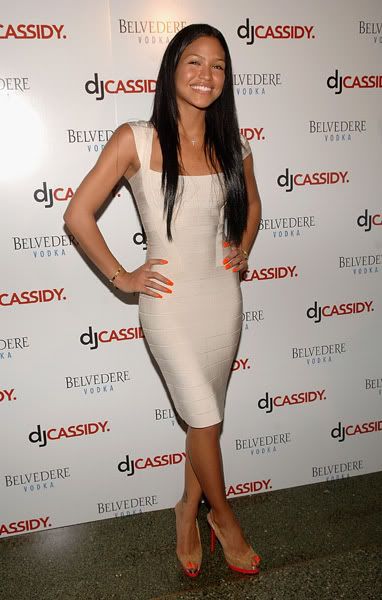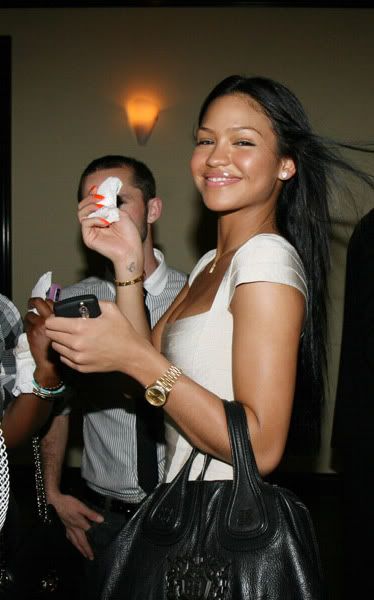 Looking hot though.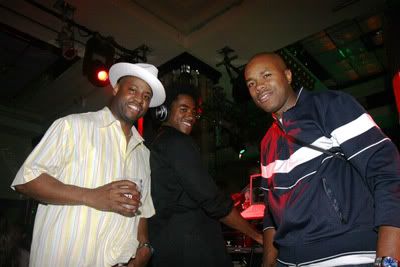 Dana Dane, DJ Ruckus
, and soon to be
Mr. Malinda Williams DJ D-Nice
were all there.  
Nina Sky
rocked some cute looks.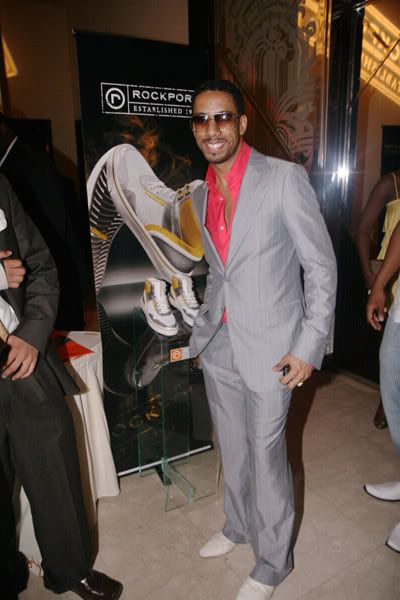 I wonder if
Ryan Leslie
is pissy he lost his girl to Diddy.  
A newly divorced
Mashonda
made an appearance in a hot dress.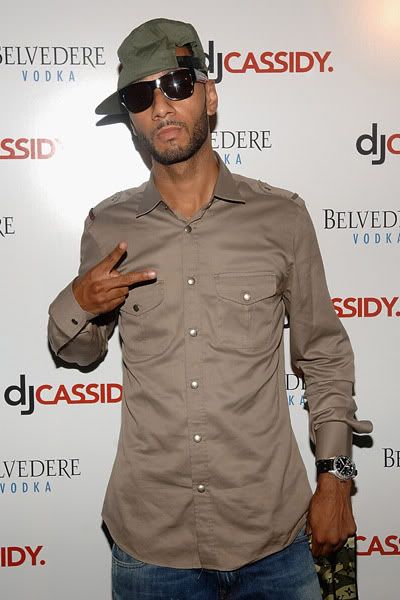 And I wonder what her ex hubby
Swizz Beatz
thought about that.  He was at the party too.
The cutie to the left is named "Snuggs" by the way.
Terrance
and
Rocsi
came through of course.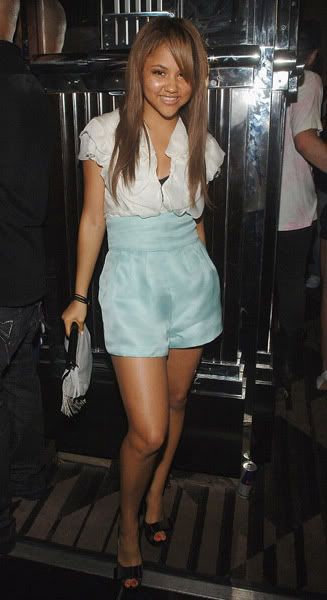 Definitely a cute look for
Kat Deluna
.   Cleebrity stylist
June Ambrose
rocked a nice dress: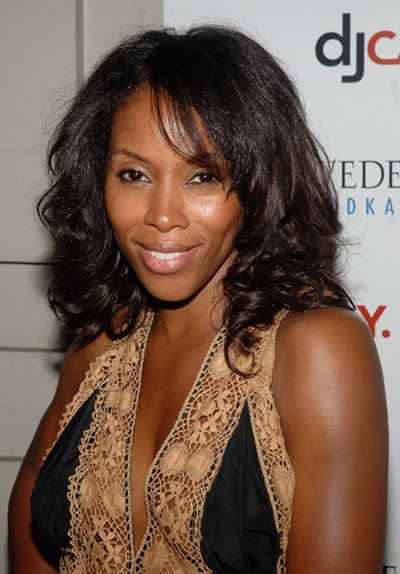 And
Keenyah
made an appearance looking like she just rolled out of bed a couple hours ago: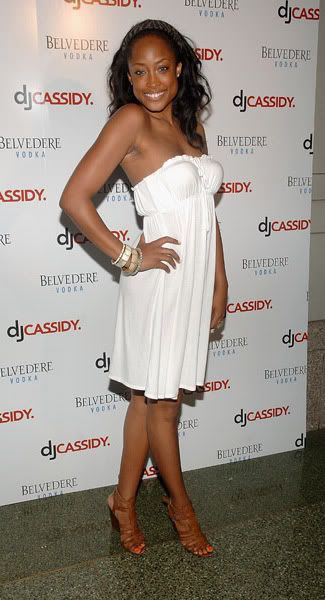 Interesting.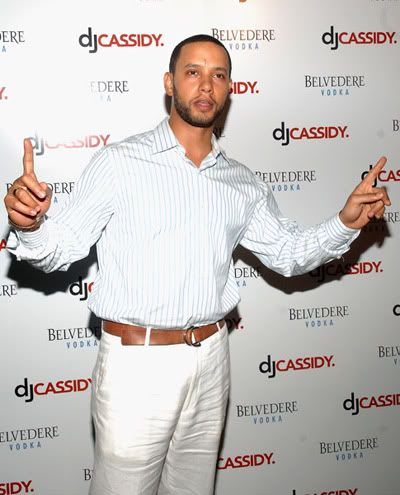 And
Lil X
was there too.   Elsewhere in NY last night, celebs hit up the HHSAN Vote For It 08 Launch Party at Room Service: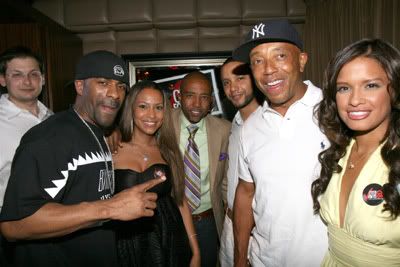 DJ Clue, Valeisha Butterfield, Kevin Liles, Russey Simmons
, and Rocsi were all in attendance.
Terrance J
and
Stephen Hill
kicked it.  
Alesha Renee
and
Mashonda
got their poses on by the DJ booth.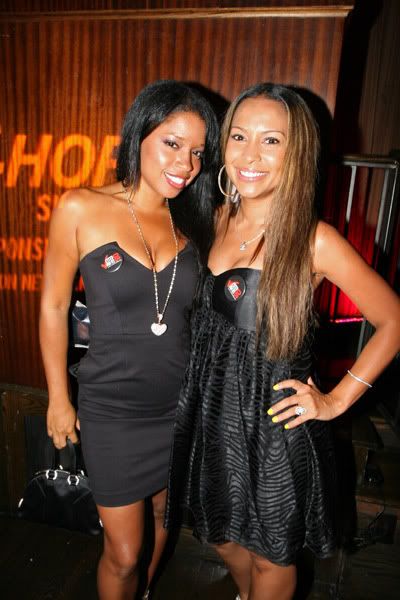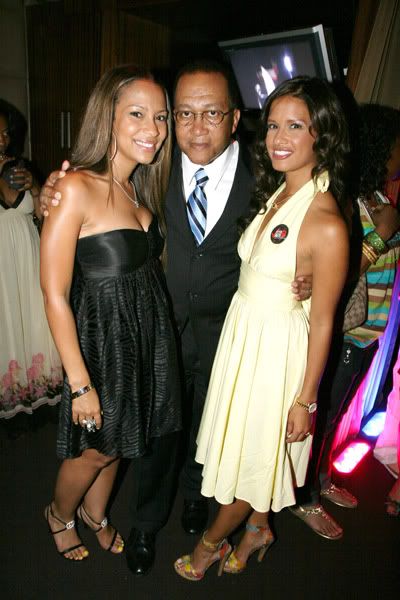 Nice looks all around.  
Nunez/Wireimage