And if you just haven't had enough of all the celebs who hit up and performed at Essence Fest in the N.O. this past weekend: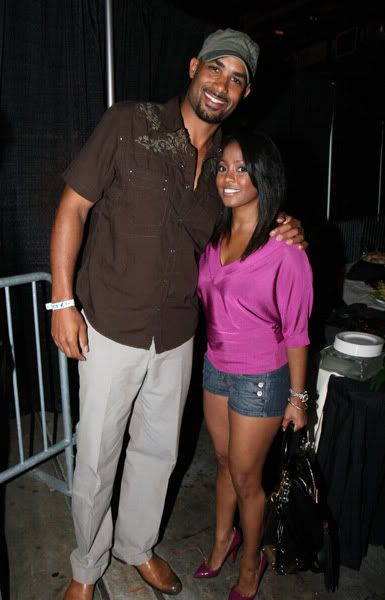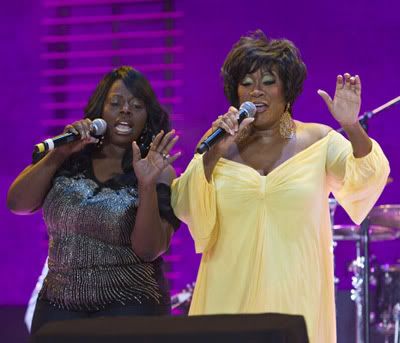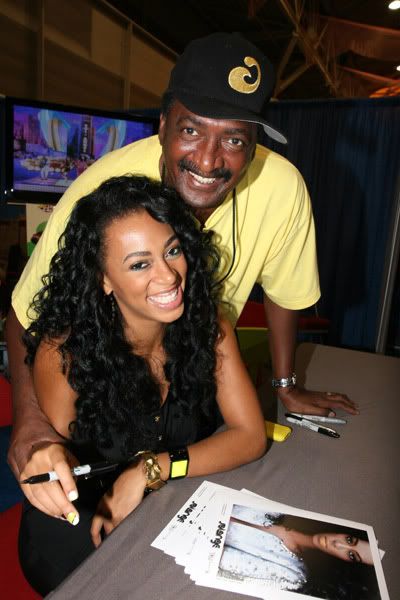 And there's more where that came from when you read the rest...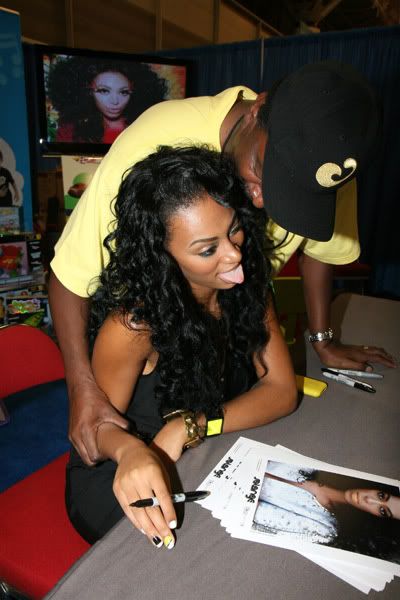 Solange
was spotted around the Superdom all weekend looking surprisingly fab in person.  Even if her wig started half back from the front of her head.  Chick pulled it off.
  Cute couple
Sanaa Lathan
and
Adewale
hit up the festivities.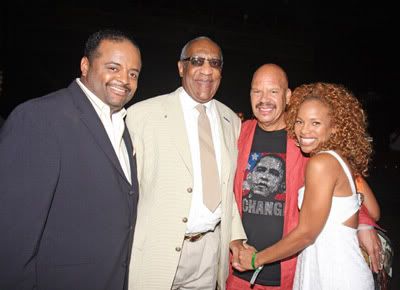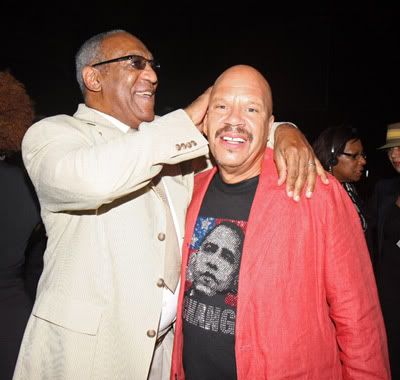 Roland Martin, Bill Cosby, Tom Joyner
and his wife all partied it up.
Jilly
tore it down on stage.  Butterfly Bra and all.
Boris
and
Keyshia Knight Pulliam
got all cutesy.
We have found
Carl Thomas
and no he is not managing the Bad Boy store in the NYC.  He still sings.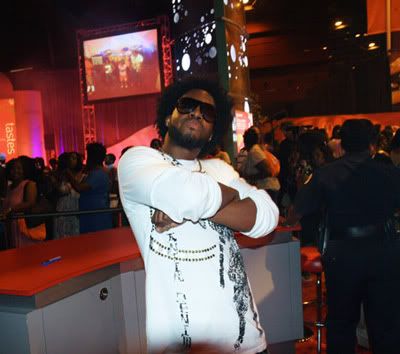 Dwele
loves the camera.
Chrisette rocked her casual laid back and fab look throughout the weekend.
But came correct during her tribute to
Ms. Patti
diring Patti's set.
By the way,
Nona Hendryx
is pushing 70 and looks damn good.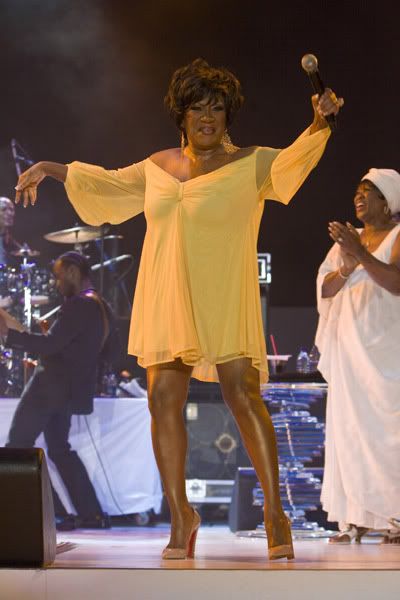 Same goes for Patti. 
Angie Stone
joined in on the tribute as well.  Angie also toted around her new man all weekend too.  Mmhmm....
The Black Girls Rock crew of
Michala Angela Davis, Lola Ogunnaike and DJ Beverly Bondwre all there.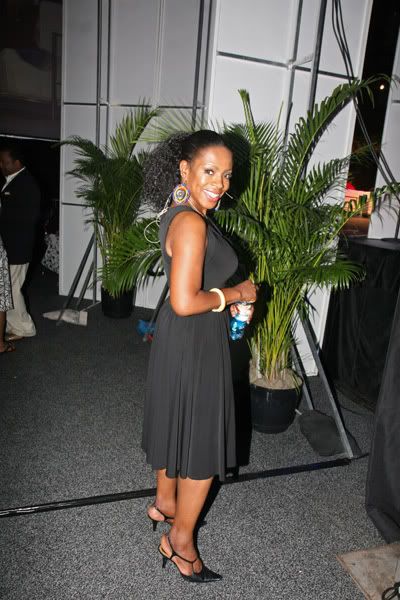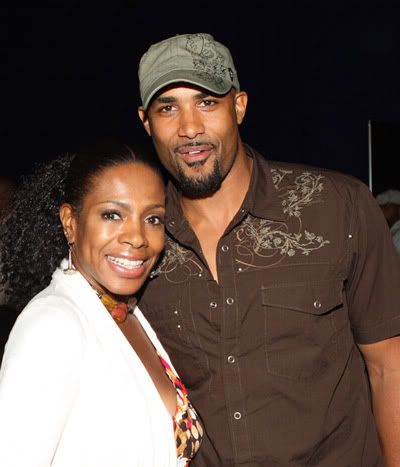 Sheryl Lee Ralph
(who seemed surprisingly shy) looked fab every night.
Yes,
LL
looks like perfection even in person.
Tichina
partied it up hard at the concerts.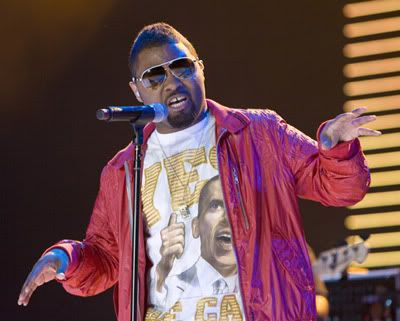 Musiq
performed.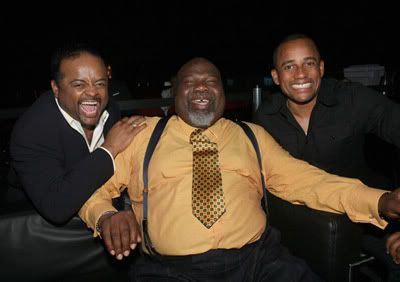 TD Jakes
and
Hill Harper
kicked it with Roland.
Malaak
and
Chris Rock
were spotted backstage with 
Kendu
and
Steve Stout
. Speaking of Kendu:
His wife
Mary
turned it out Sunday night.  And chick is def on a mean workout plan.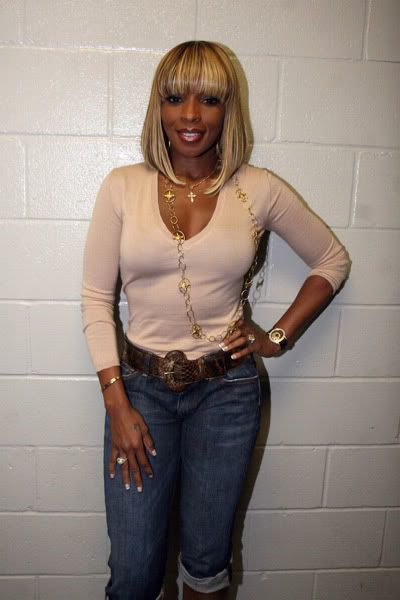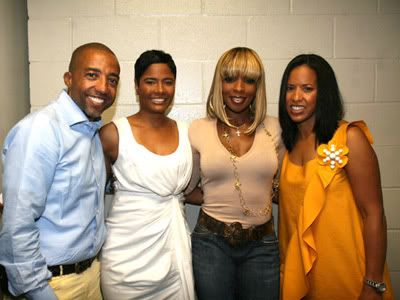 Kevin Liles, Angela Burt Murray
, and
Michelle Ebanks
all posed for a pic with Mary.
Morris Day and The Time
performed.
Jaunita Bynum
gave a seminar about...what else than how to love yourself.
Papa Knowles
was there with all his artists, including
Trinitee 5:7
and
Lyfe
: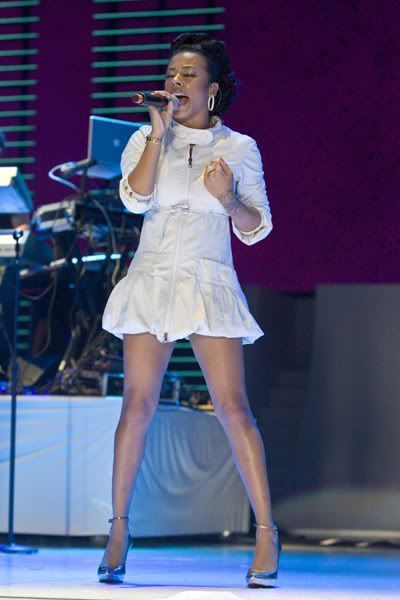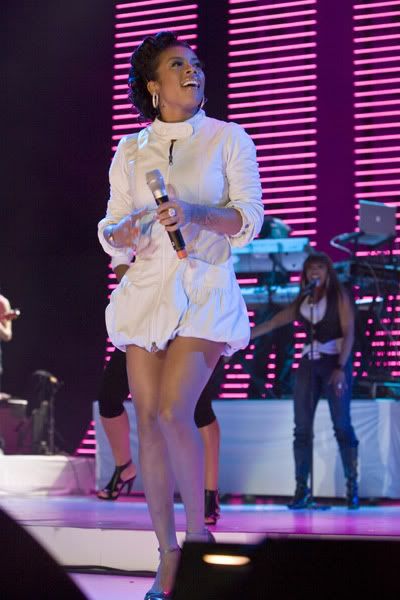 Key Key Cole
was everywhere acting nice for the cameras: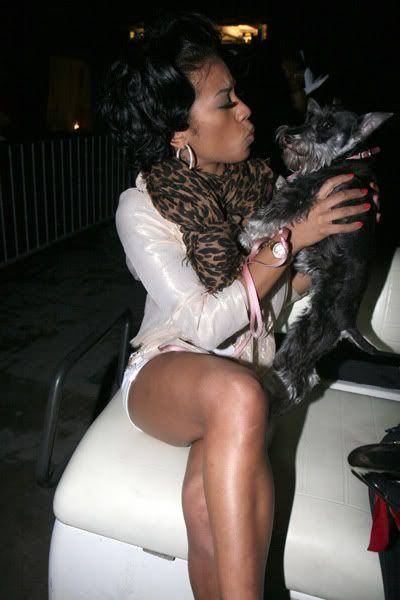 Alesha Renee
looked fab chilin' back in the VIP lounge.
B. Cox
and
Chrisette
caught up.
Lance Gross
came out sans his girlfriend
Eva
.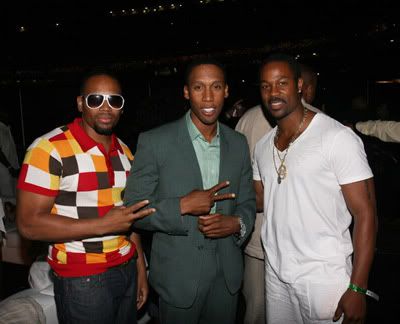 Avant, Rapheal Saadiq
, and
Darrin Henson
were all there.
Headliner
Frankie Beverly ft. Maze
of course were there.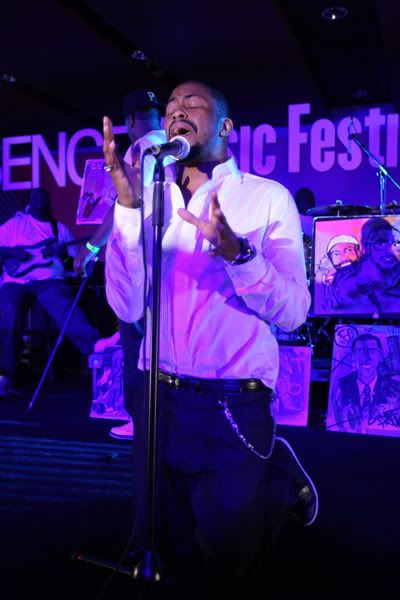 Raheem Davaughn
and
Anthony David
kicked it and performed. And YBF fan
Estelle
was there to take in the acts and to perform herself: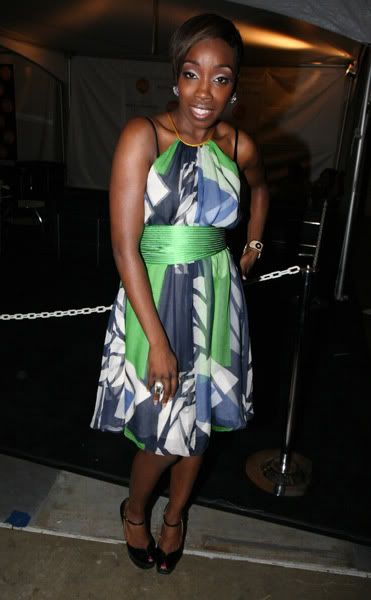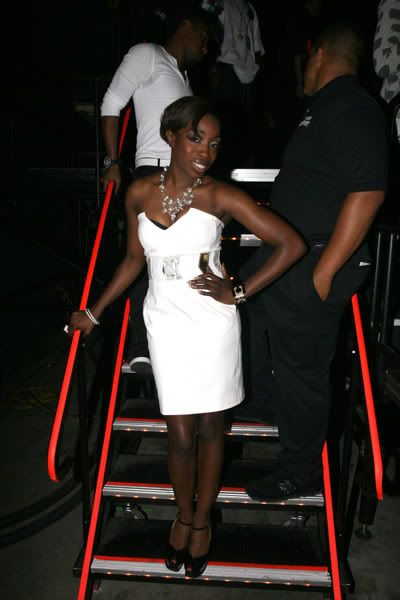 Fun times.  
Nunez/Wireimage