VOTE FOR YBF FOR BET's BEST GOSSIP BLOG!
Jun 17 | by Natasha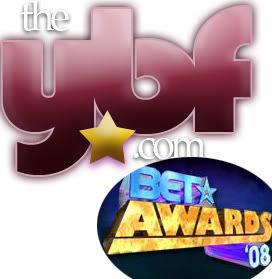 Yes, you read that ish right.  TheYBF.com has been nominated for a BET Pre-Award Award!  The Pre-Awards are the Awards given out on the red carpet right before the BET Awards.  And this year they've nominated YBF in the Gossip Blog Bloggerific category.  And YOU have got to get your vote in for YBF to win this!
The winner will be announced Tuesday, June 24th on the red carpet of the BET Awards LIVE!  And as usual, I'll be bringing you all the fabulousness...and foolywang...that went down on that very red carpet.  Thanks in advance to all my fab readers.  Voting ends une 24th. 
VOTE NOW AND VOTE FOR YBF AS MANY TIMES AS YOUR FABULOUS HEART DESIRES
.  Spread the word!  Let the fabulousness continue...