Toccara Pulls A Britney?+Kelly Rowland Visits South Africa+MJB Gives The Gift Of Fashion
Jun 17 | by Natasha
Someone please tell me why the usual fabness that is
Toccara
was walking around LAX airport--and outdoors--with no shoes on the other day?: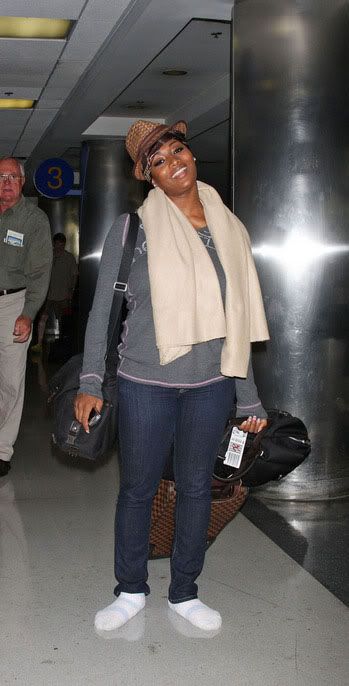 While
Britney S.
is known to do this ish with neither no shoes nor socks on, it's still just not ok T. Were your heels killing you or something? Your travel companion over there couldn't lend you her flip flops for a while? Did TSA jack your shoes? Are you still wearing shoes but they're some new ish that just look like socks? So many questions. And I remain confused. And slightly upset. Pics of
Kelly Rowland
when you read the rest... Ms. Kelly was spotted visiting fans and an AIDS Hospice in Tapologo, South Africa:
Chic as always.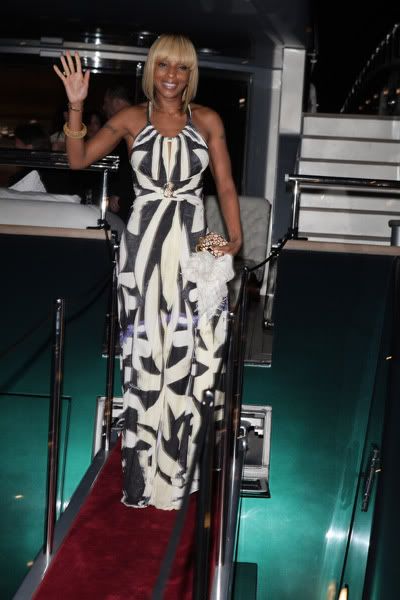 And an unsuspecting Diane Von Furstenburg shopper
ended up getting a gift
from
Mary J Blige
recently. Apparently a woman was shopping in the DVF store in the NYC when she realized the dress she was trying on and fell in love with was $900 instead of $500 like she thought. She was quite upset that she couldnt afford it, but Mary, who was in the store shopping at the time, volunteered to cover her balance when she overheard what was going on. The woman told Mary she didn't have to do that, but the MJB insisted after saying she was "blessed" and she wanted to do this for her. Sweet.