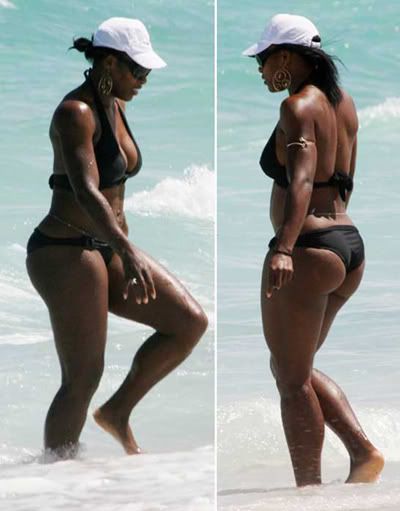 In case we forgot,
Serena
's reminding us that she's got back for days....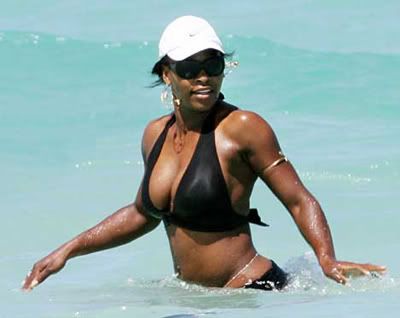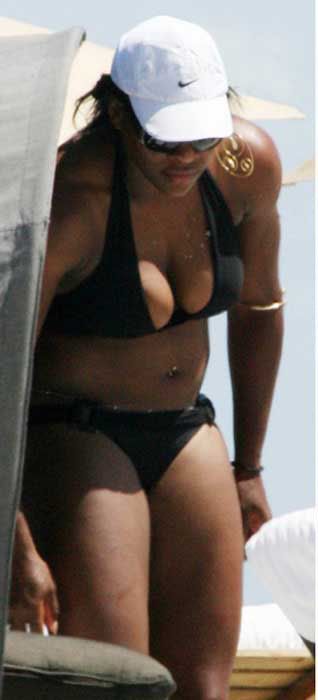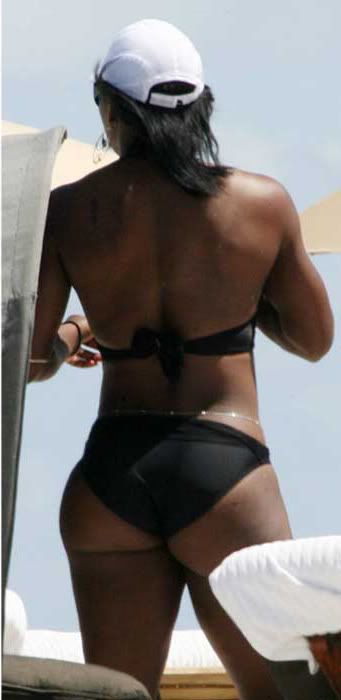 She was spotted splashing around in the Miami sun yesterday. And in the teeniest black bikini she could find of course. No BFF
Kelly Rowland
nor her man
Common
in sight. But who needs them when your body clearly can befriend itself. Twice. Work it out then chick...
And apparently
Rihanna
wasn't invited to nan part of the
Bigga
wedding. She tells
People
, "I didn't know! No one knew!" Um,
we
all knew damn near a week or so before it went down that it at least
might
go down Rih Rih. So it just sounds like
you
missed the memo boo...and the invitation. Because damn near all your label mates were indeed at the reception. Womp womp. Speaking of the wedding,
the NY Post has provided some absolutely shocking insight
that maybe mainstream media and tabloids have been biased against
Jay-Z
and
Beyonce
and not even giving them tabloid covers this week based on stereotypes and race. No! Really? Say it aint so.