How interesting that
Shaq
&
Shaunie O'Neal
were spotted together at the
Muhammad Ali
Celebrity Fight Night this weekend like nothing has happened between them:
Shaq knows damn well he can afford some lotion for those hands by the way.
Strauss/Wireimage
So does this mean the marriage is back on? Because last time we heard from those two
all hell was breaking loose in that household
. Both of them were damn near calling for the other one's blood. And they for damn sure weren't going to be within 50 feet of each other. Shaq was demanding her bank statements to be revealed and had the house put up for sell while she and the kids were still in it. And Shaunie was accused by Shaq of stealing/stashing his money and cheating. And lets not forget
Shaq filed for divorce from her in September of last year
. And Shaq was well known for being extra friendly with the ladies all around the country while he was married. Not to mention his alleged new girlfriend he was kicking it with just last week at his birthday party...
Yes, her.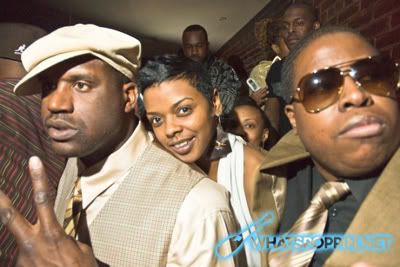 But now Shaq and Shaunie pop up at an event together like they hadn't let the media know all their marriage drama just a few months ago. While the media isn't hip to everything in two people's marriage, we
do
know what they put out there. So is his ish
that
good Shaunie? Because if a dude is my child's father and files legal papers saying he doesn't even
want
custody of my kids, you couldn't catch
me
kiki'ing it up with his ass without a knife in at least one of my hands. But if she like it, I love it. We'll see how this one plays out...