Russell Simmons
and his girlfriend
Porschla Coleman
hosted festivities this weekend in Miami. And celebs hit up their Art For Life event at The Bath Club: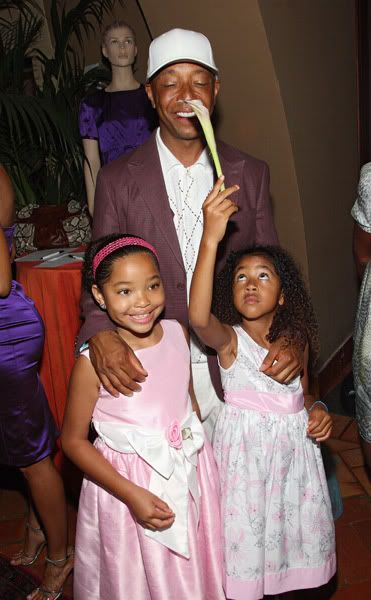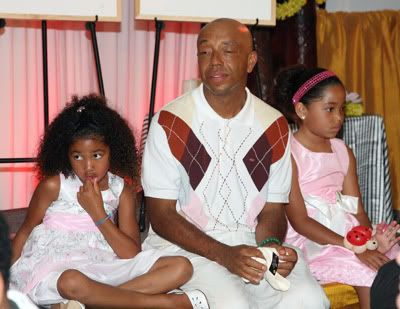 Ming Lee
and
Aoki
were there with their daddy.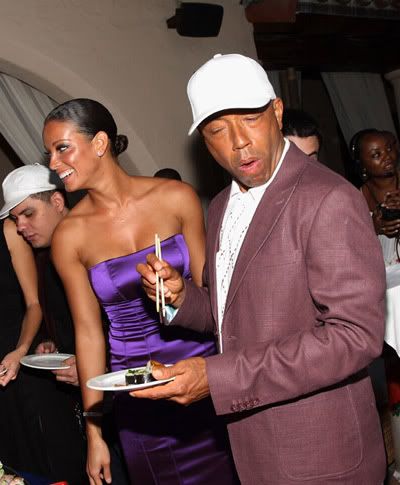 Ha.
John Legend
and his girlfriend
Christine Tiegen
were there. Along with many of other folks. Lots more pics when you read the rest...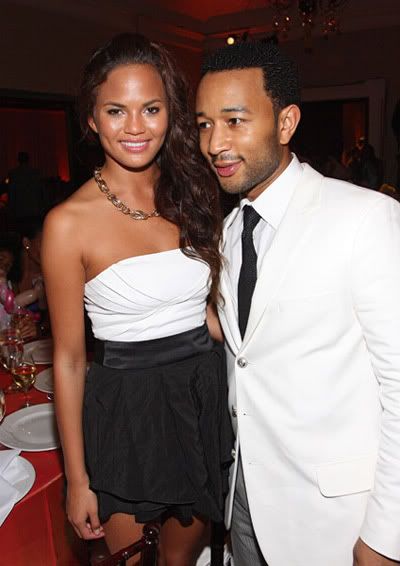 Porschla looked fabulous in a bright purple strapless dress.
Her skin is amazing.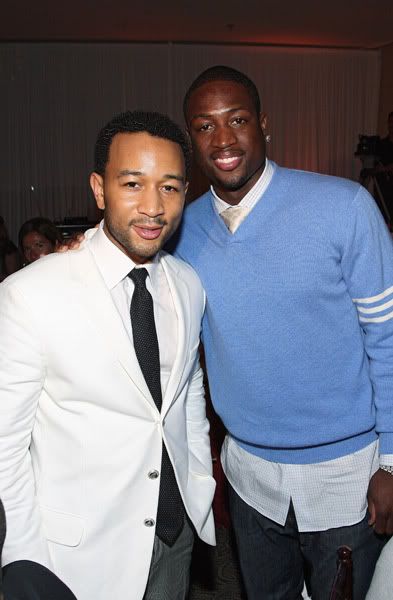 Dwyane Wade
was there solo.
Tracey Mourning
, her hubby
Alonzo
, and their son
Tre
hit the red carpet.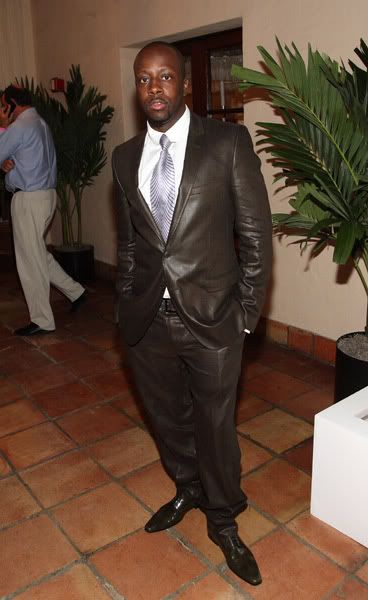 Photog:  Tamargo/Wireimage
Um, is that a shiny pewter suit
Wyclef
? It's not OK...whatever it is. Also this weekend in Miami, celebs hit up the Sony Ericcson Lounge at Gansevoort South: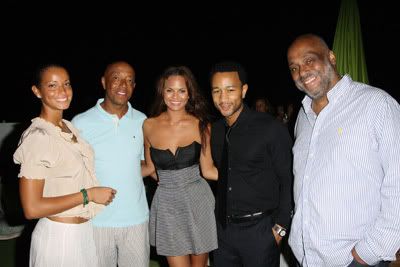 Uncle Danny
!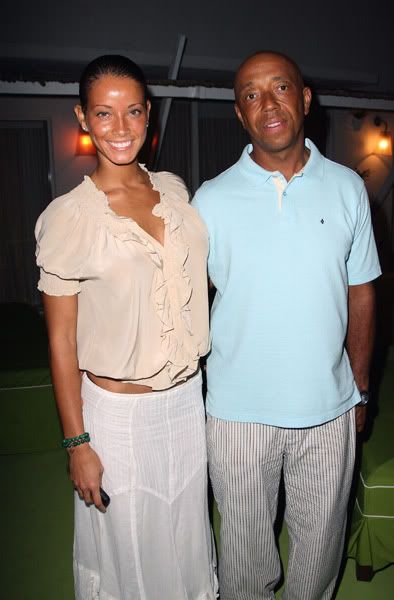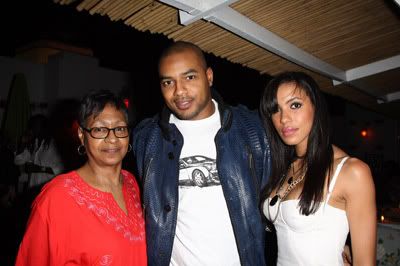 Julissa
, her man
Larry Johnson
, and his mom were there.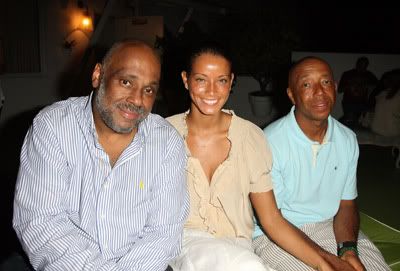 Everybody was rocking the laid back look.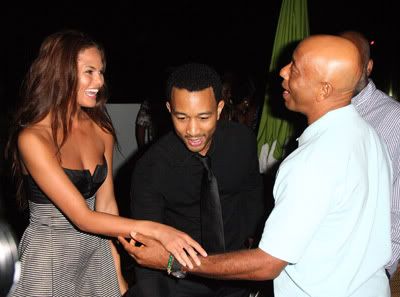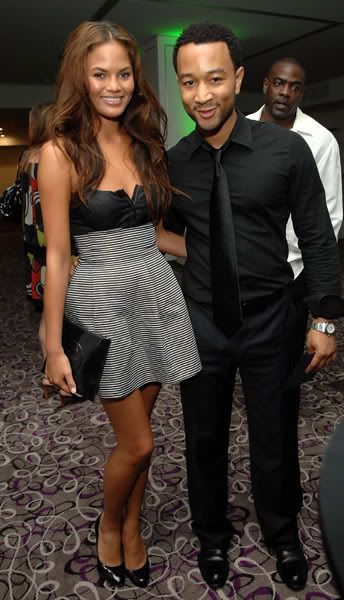 Photog: Caballero/Wireimage
Fun times.
Kelly Rowland
was spotted visiting children in the UK while she was performing there last week: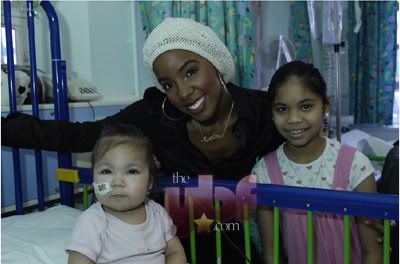 During her current United Kingdom tour, Ms. Kelly took time to visit very special patients at the Great Ormond Street Hospital. Sweet.
Kidada Jones
hosted the showing of her "Art of Pooh" line with Disney at The Evidence Gallery in LA: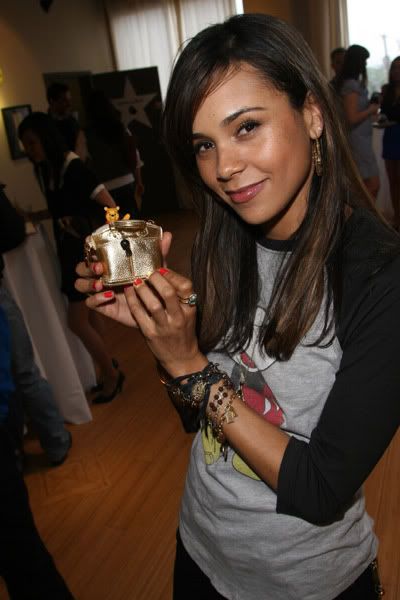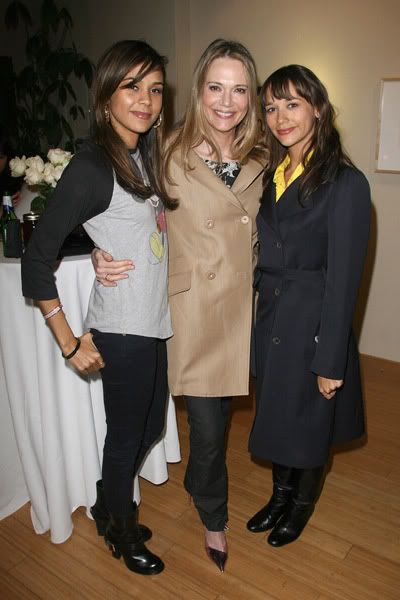 Photog: Simmons/Wireimage
Her mom
Peggy Lipton
and sis
Rashida
were there too.
Deborah Cox
was spotted looking fabulous at the 2008 Juno Awards in Calgary, Canada this weekend: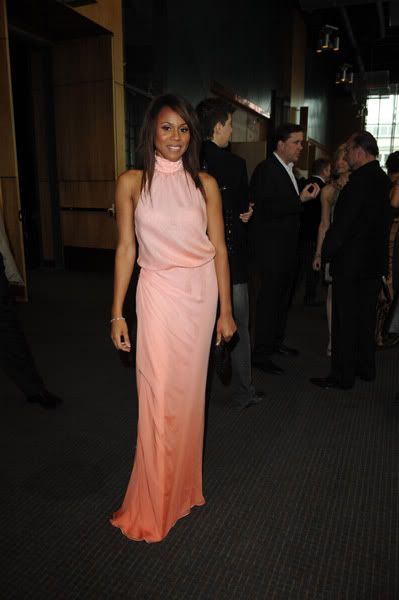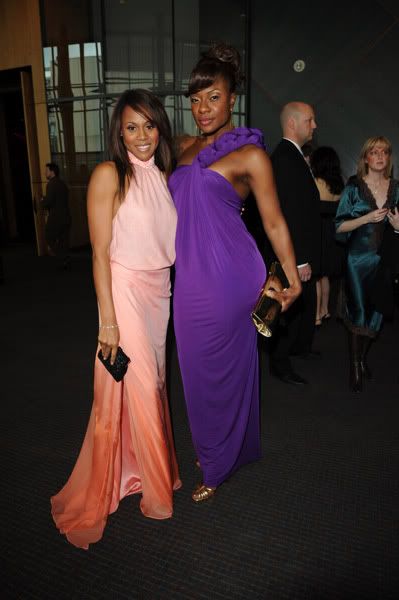 Photog: Pimentel/Wireimage
Work it chick. Here's some new promo pics of YBF chicks
Cherish
: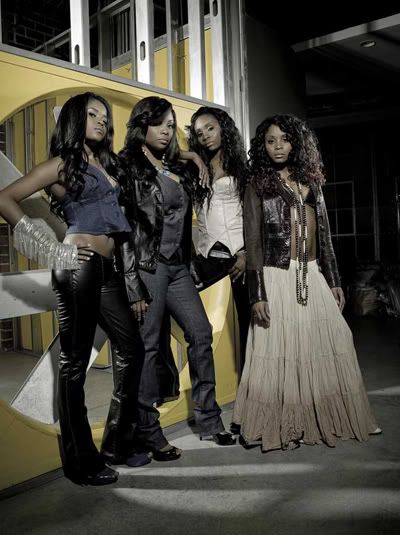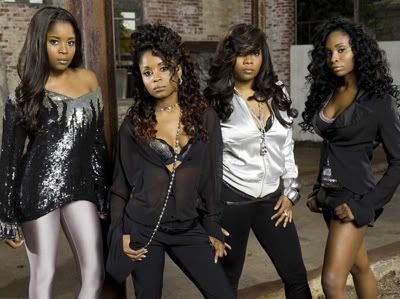 Their new track "
Amnesia
" is pretty cool too. And
Vanessa Williams
is covering the pages of the May issue of
Ebony
with her fam: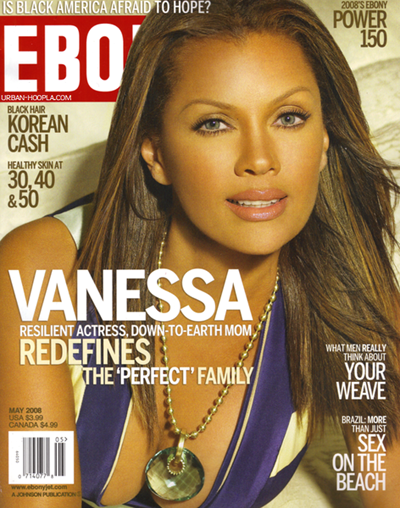 Pics: Ebony/Urban-hoopla.com
Simply fabulous.