Kanye
 was up to his usual antics in Paris this week.  Apparently
he got denied entrance into the Balenciaga show 
in Paris this week and claims he was just too cool for school and that's the reason why they didn't let him in:
"I understand it," the hip-hop star said. "I get a lot of attention and, you know, sometimes the designers don't want anything taking the focus off the show."
Oh 'Ye.  They just can't handle your flashing
ego
lights...
Tracey's got a new lil boo
and clearly she wastes no time on the bed hop I see.  The man
she made an appearance with at the Oscars viewing party last weekend
is indeed
her
new man: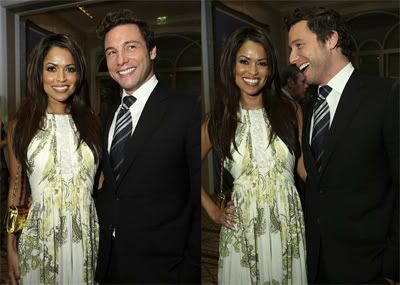 He's celebrity chef
Rocco Dispirito
and he appeared as the restaurant owner on the reality show
The Restaurant
.  Interesting.  They've known each other since 2005 and supposedly were quite "friendly" even back then. Seaking of Tracey, her ex's ex
Nicole Mitchell Murphy
was spotted at Tao in Vegas las night partying it up with her man
Michael Strahan
at a Giants celebration:  
Fun times. Oh look...
Gabby Union
 fit in some "work" into her party schedule: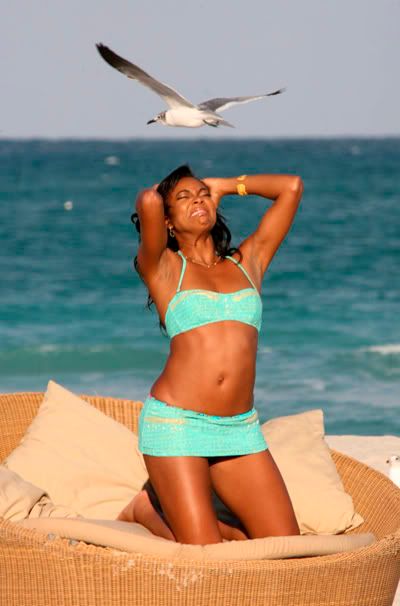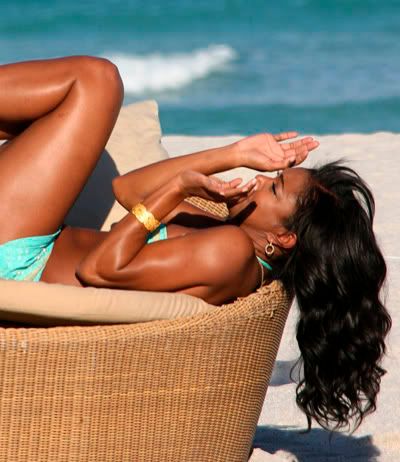 She was spotted in the MIA on a photoshoot but it didn't seem to be going so well at first.   But she still looked pretty fab: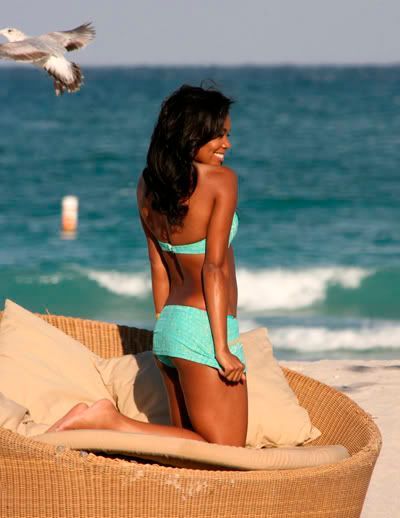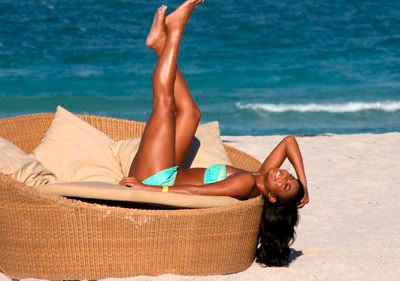 I know posing on a beach in Miami surrounded by pure glamour and getting paid for it is hard work Gabby.  But you make it look
so
easy.... 
Here's another
Mama Whit
update.  She's
set to make her live comeback in London
on May 8th for the Caudwell Children's Legend Ball in Battersea.  Whit loves the charities. And
Alicia Keys
performed in London last night and looked fab while doing so: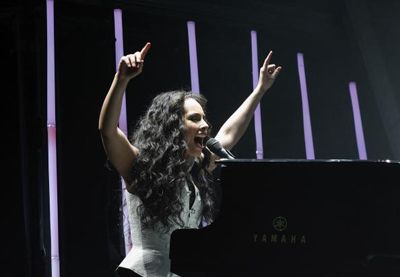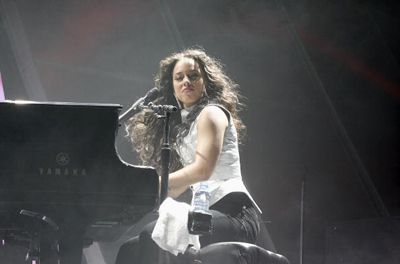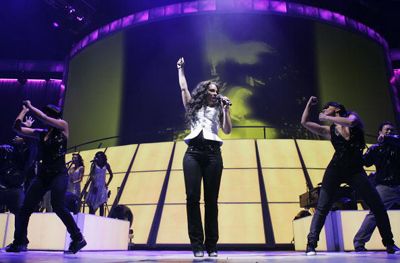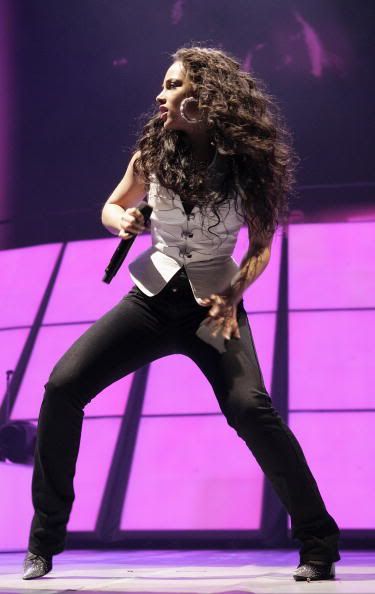 Pic source: ONTD
Loves it. Have a fabulous weekend!