Lauren London & Bad Boy Party It Up+Raisin In The Sun NY Premiere+Erykah Badu Performs
Feb 20 | by Natasha
The Bad Boy crew and co. hit up the Bombay Sapphire & GIANT magazine party hosted by Lauren London and AJ Crimson last night at the Plumm in NY. And Diddy looks mad unentertained. But you picked 'em Diddy...
Alesha Renee rocked a cute trench coat.
Julissa made an appearance.
So did Nic.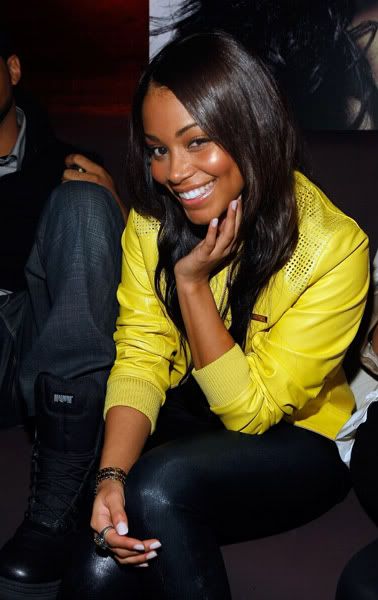 Lauren London looked fabulous as usual.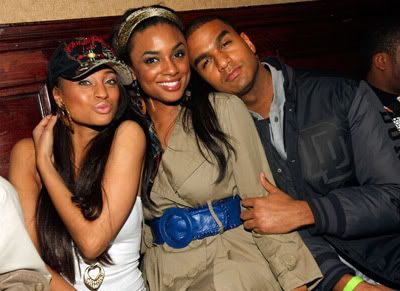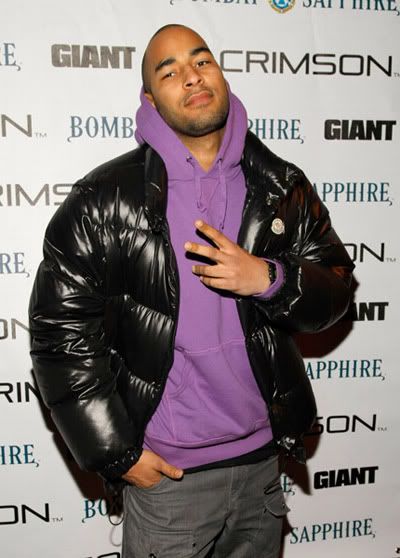 Sean John model Miguel Perdomo hit the carpet.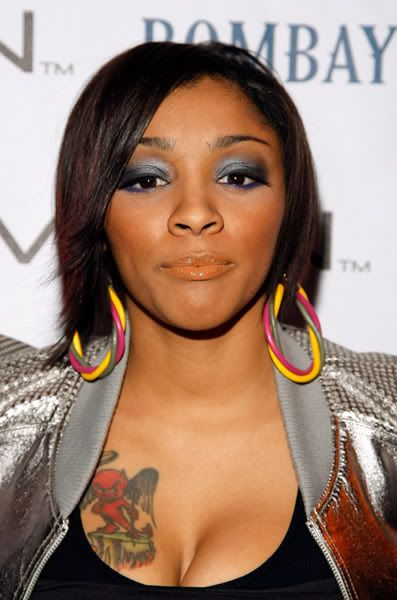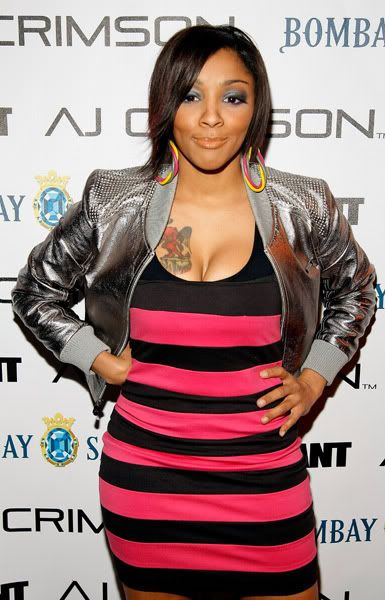 This look was all kinds of wrong Cheri. I see the fight with the neon box of crayons didn't end up in your favor.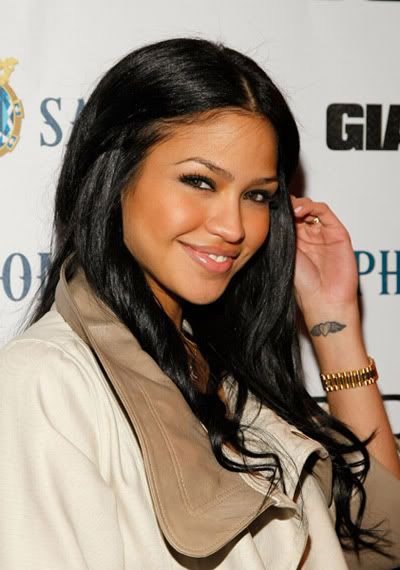 Assie was there loking her usual. With her Fendi bag and wallet.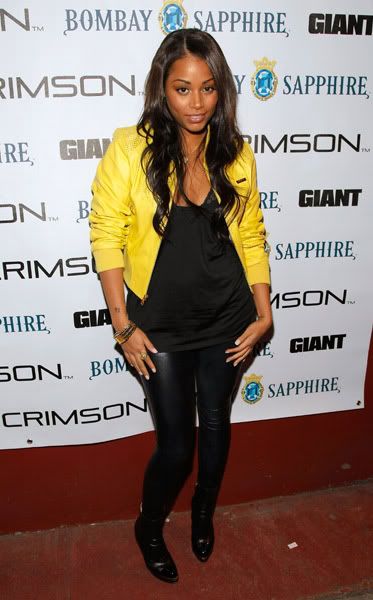 Hot.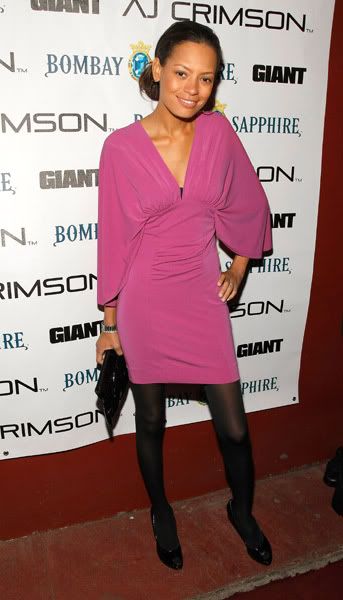 This can't be natural Kisha Whitaker. Greens come in a can now-get some in your life. And add in some cornbread.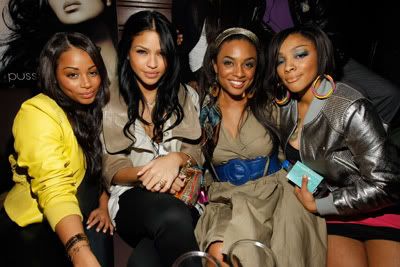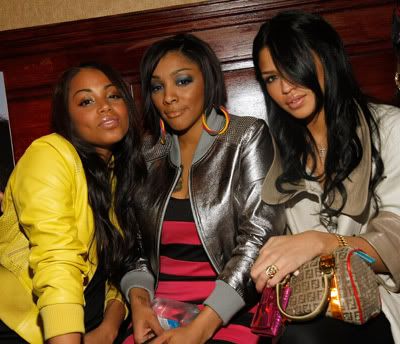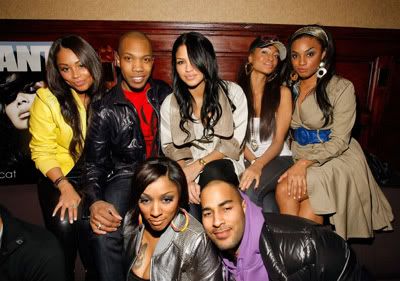 Photog: Countess
Chick kills me looking like Rainbow Brite. Speaking of Cheri, she performed the same night at the Apple Store in Soho: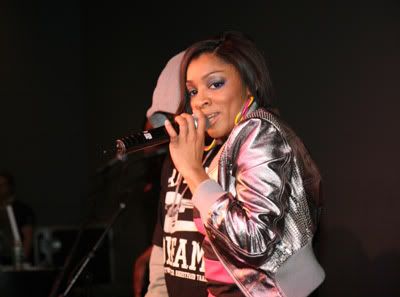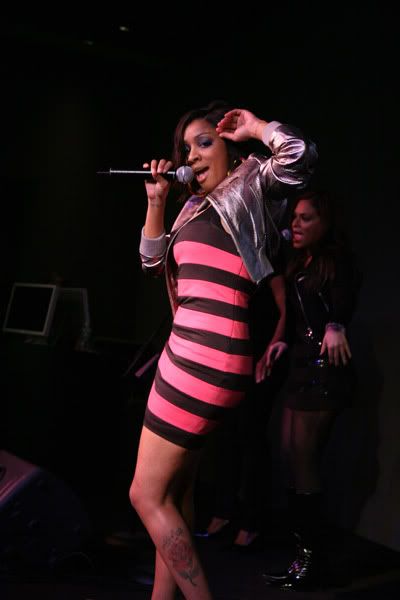 Photog: Nunez
Not feeling this look at all. And didn't feel the tube top dress when LaLa wore it either. Elsewhere in NYC last night, folks hit up the Raisin In The Sun premiere:
Diddy and Audra McDonald were there.
LL made an appearance.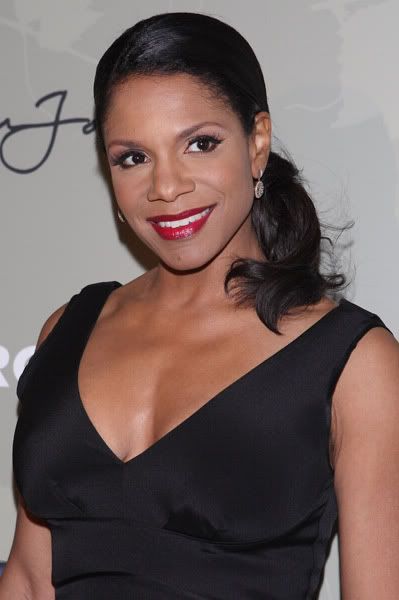 So did new Bad Boy artist Janelle Monae.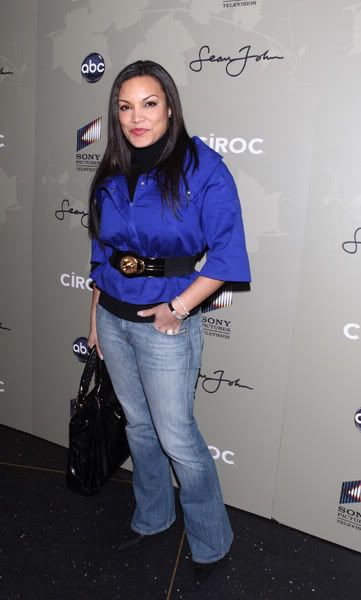 And Egypt rolled through.
Photog: B. Raglin
That's about it. And YBF chick Erykah Badu performed on VH-1's Soul Stage in Brooklyn at St. Anne's Warehouse: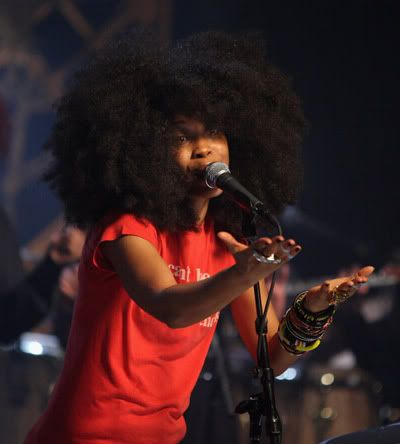 Photog: Wargo
Loves this chick. The Randomness:
1. Nelly is relaunching his Troop clothing line. 2. Obama got his 10th win in a row last night after copping the Wisconsin and Hawaii votes. Nice. Stay fab!