Candid Fab: Macy Gray, Will.I.Am & Evan Ross
Feb 19 | by Natasha
Celebs were spotted on the streets of L.A. last night: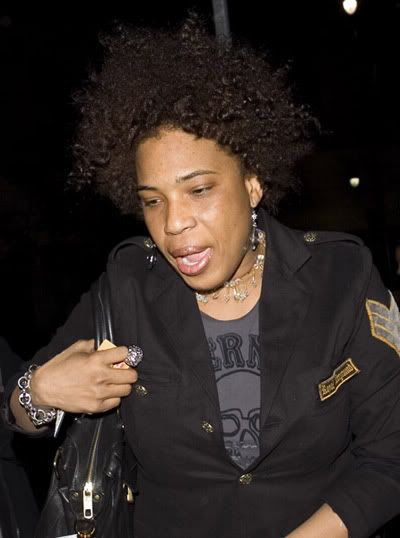 Oh
Macy Gray
.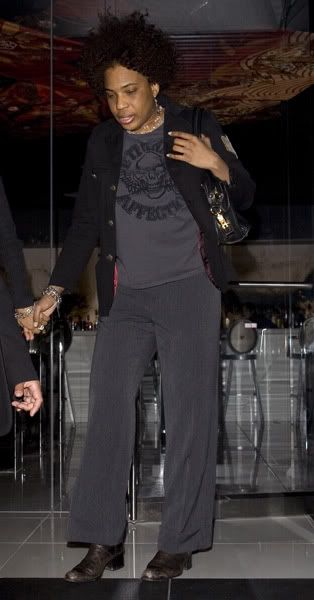 H.A.M.tastic indeed.
Will.I.Am
was spotted out and about: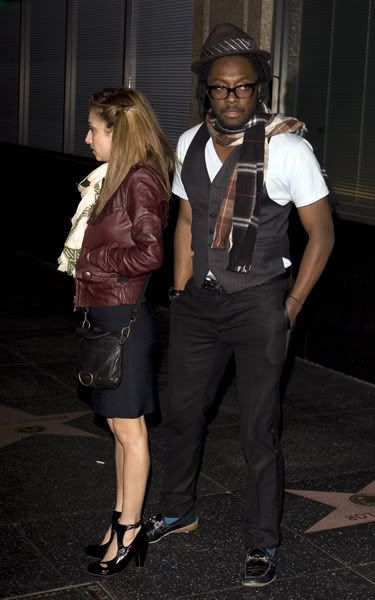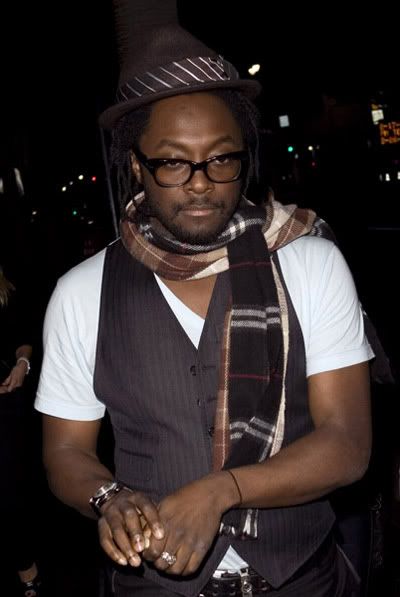 Someone's not a fan of the cameras.  And 
Evan Ross
was out too:
Photog: Lacroix
And yes.  I still think he's really 
Michael Jackson
and
Diana Ross'
secret love child. The Randomness:
Word has it J. Lo and Co. have sold their first twin baby pics to OK! mag (possibly it's new publication OK! Sain) for close to $6 mill.  That's more than Brangelina got for Shiloh.
In political news, Fidel Castro has resigned and Barack Obama has gotten an endorsement from the Ben & Jerry's founders.  Sweet.