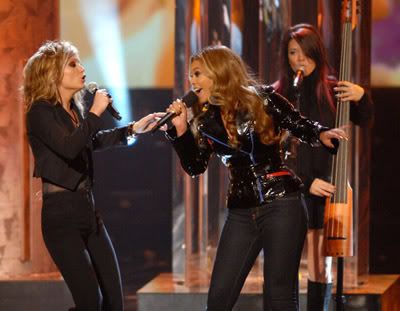 Beyonce
ain't going nowhere any time soon.  And clearly she had way too much of good ol time with the country folks the other night at the AMA's because word has it
she's about to drop a country album
.  She's already signed on a hit songwriter to help her make the transition.  Is a "Jesus Take The Wheel" remix on that piece?  If not, it should be.
Trina, Rick Ross
, and other folks hit up
DJ Khaled's
birthday party at Mansion in Miami the other night: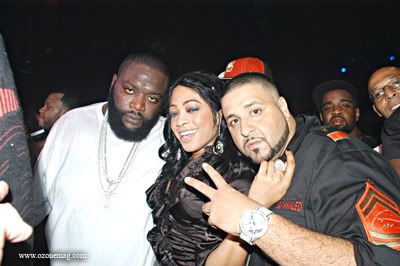 T-Pain
was there.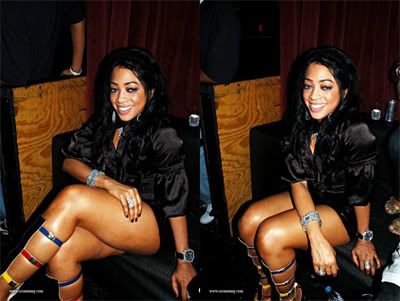 Sigh.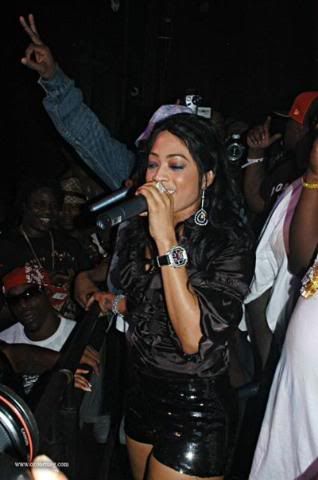 WTF do you have on Trina??  Patent sequins hot pants?  Seriously?  On a full stage during an official concert...yes.  Amongst the crowd at a club as a real outfit when you just randomly grab the mic to spit a couple verses because you feel like it....not so much.  I thought we were making progress.  But instead I see we're on a steady downhill mudslide. 
Is every DJ Khaled party a Thirsty Chicks United convention?  I just want
Buckeey
to get a job.  One that doesn't consist of me seeing her naked ass next to the months of the year on a calendar.
Ciara
and
50
performed together the other day over in Europe during 50's tour: Interesting. The Randomness:
Common has signed on to play the "Green Lantern" in the upcoming American Justice League superhero movie.
Solange has officially moved into her new Hollywood pad over at the swanky Lofts complex.
So Shaunie's worth about $30 mill post divorce.  Story That includes the $25 mill Miami estate, a 3.95 mill Orlando condo, and $450k in stocks and cash.  But she's claiming her only income was Shaq's $7k/month stipend to her which she mostly gave to her mother and brother.  Interesting.