Birthday Party Fab: Larry Johnson, Michael Strahan & Nicole Murphy, and Rocsi + Kanye Is GQ's Man of the Year
Nov 20 | by Natasha
Larry Johnson's
b-day party went down at Cain in NY last night: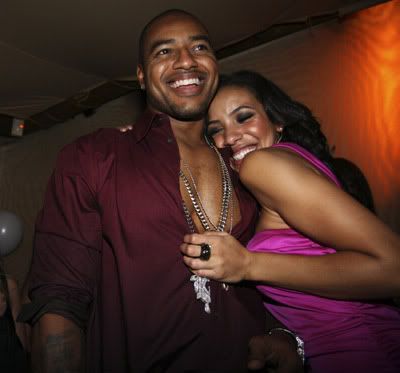 And y'all already know his chick
Julissa
from BET was all over him.
But can we really blame her? That dress looks fabulous by the way.
Actress
Dominique Andriese
made an appearance.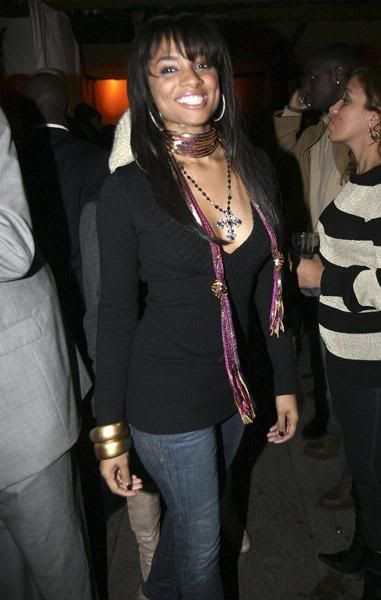 Alesha Renee
hit up the party.
Nina Sky
was there.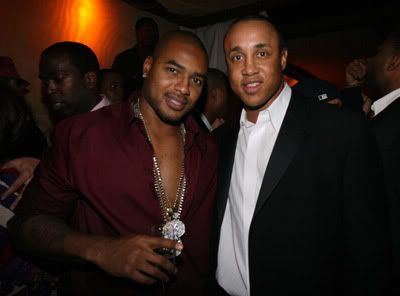 John Starks
made a random appearance.
And while I would typically talk about a man wearing an opened up button down with medallions looking like a pimp straight out the 70's...Larry Johnson and his fineness can so get away with it.
Mashonda
was there while her hubby Swizzy partied it up elsewhere.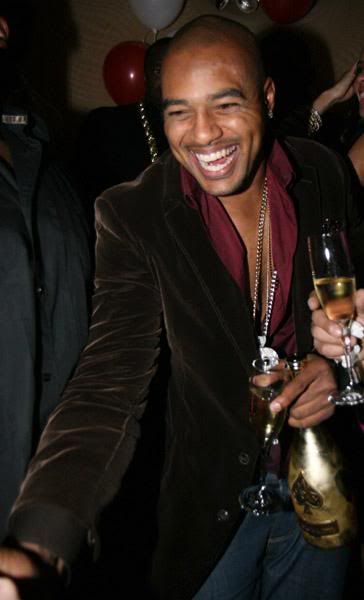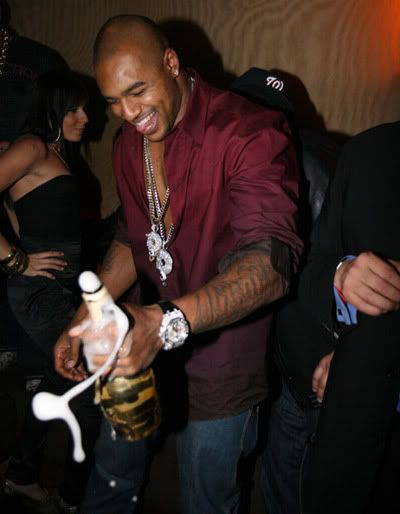 And I see Mr. Johnson partied it up extra hard. Fun times.
Rocsi
had her b-day party at The Grand in the NYC last night: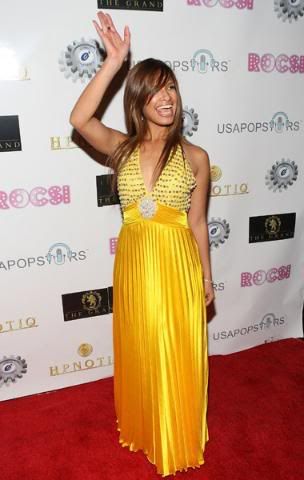 And she did look pretty fab.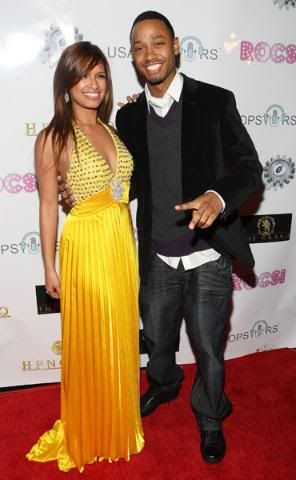 Terrance J.
came out of course. Fab chick
Valeisha Butterfield
was there:
Cute look. Remember
Meah
...the chick from
T-Boz
and
Chilli's
"R U The Girl?":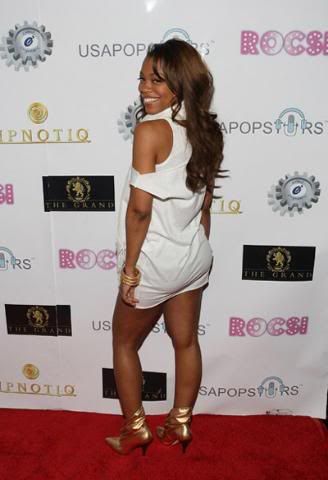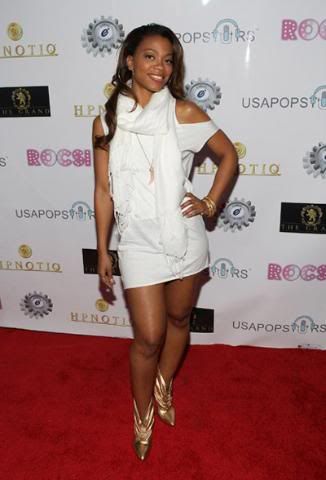 She made an appearance.
Laurie Ann
thought it was her time to shine:
Chick stays trying to take over somebody's red carpet. Looked like fab times. But I'm just mad they spelled Rocsi's name wrong on her own ice sculpture:
Boo. NY Giants ballers
Michael Strahan
and
Osi Umenyiora
had their joint b-day party at NY's PM nightclub last night: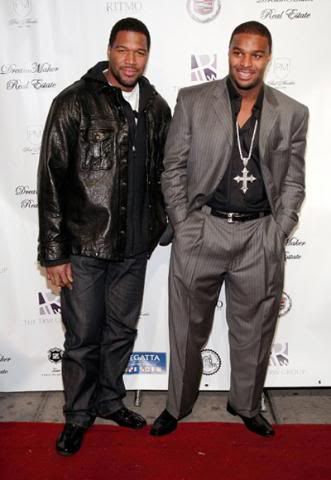 Of course Michael's new girlfriend
Nicole Mitchell Murphy
never left his side: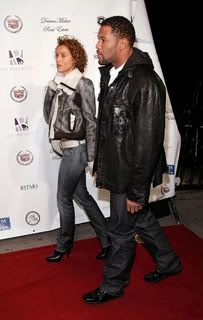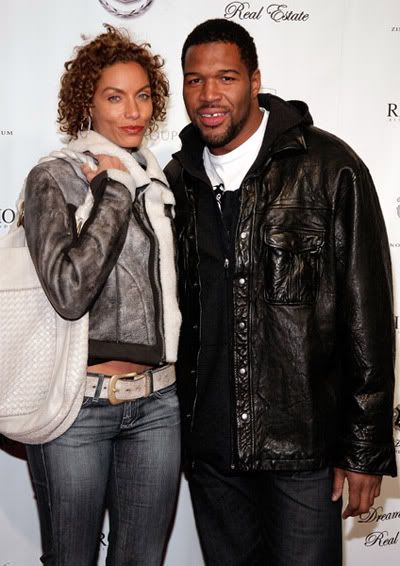 And I hear they were extra cozy all night.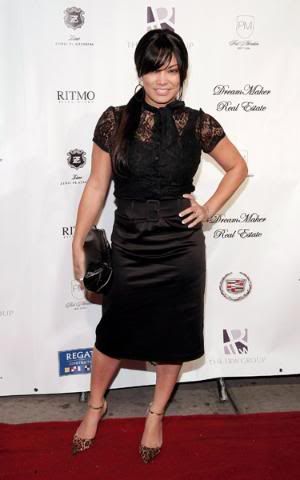 I'm loving
Egypt's
look this time around.
Giants player
Antonio Pierce
came through.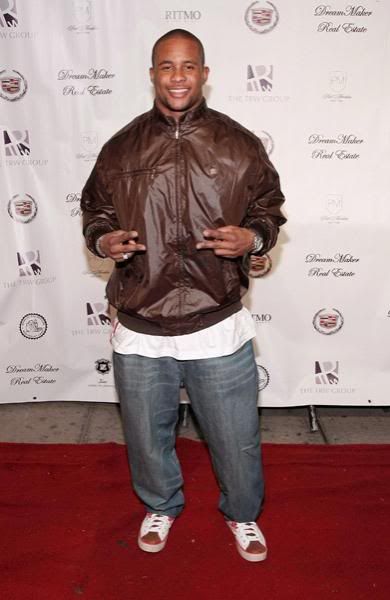 So did
Derrick Ward
.
Swizz Beatz
was there.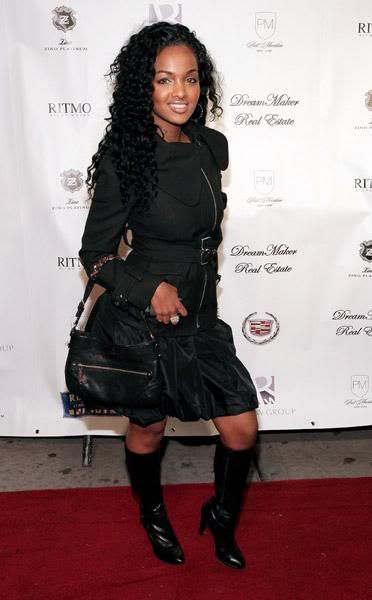 This
Angel
chick is everywhere. YBF NY Correspondents Tichanda and Kisha covered inside the party for some exclusive pics:
Too easy.
Looks like the happy couple had fun.
Kanye
is
GQ's
Man of the Year:
Nice. And speaking of Kanye, here's some video of him speaking about the death of his mother for the first time at his concert in Brussels Sunday night: And because YBF likes fresh faces:
IMG's
KD Aubert
is the new face of Southpole. She just shot their Spring/Summer '08 campaign in Miami at the green Span mansion. Folks call KD "The Black Angelina Jolie" (similar features) and she's a fab chick indeed. She's a model and has appeared on the big screen in films such as
The Scorpion King
,
Friday After Next
,
Soul Plane
,
Hollywood Homicide
, and
In the Mix
.
And look who's modeling the men's line: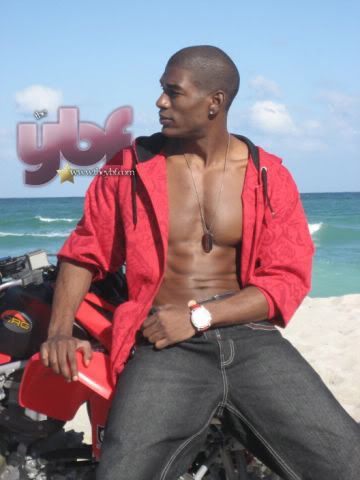 Oh yes. The fineness that is
Bobby Roache
from
Beyonce's
"Irreplaceable" vid. Nice. Too bad I hear he has a girlfriend. The Randomness:
So Ne-Yo was dropped off the Double Up Tourbecause he didn't sign a contract? So sign that ish then. What's really going on here?
Ashanti says Robin Thicke and Pharrell are both going to be featured on her new album that's supposed to drop early next year.